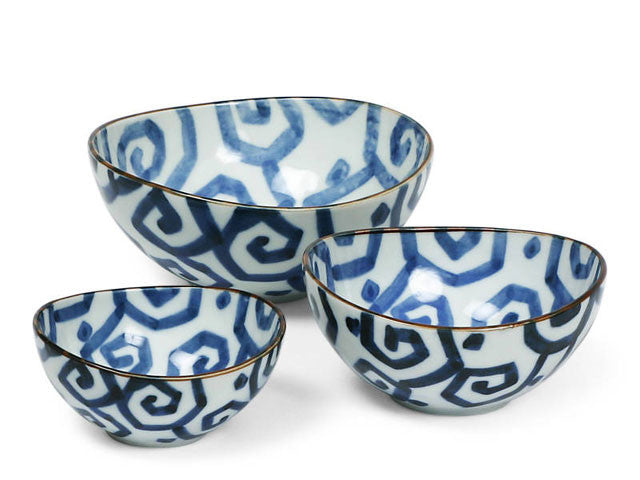 Uzu-Karakusa Nested Bowl Set
$25.00
The Uzu-Karakusa design features a modern take on a classic Karakusa textile pattern. The angular strokes are a nice contrast to the clean oval shape of the bowls, and plates creating a striking look.
Measurements:

Small: 4" x 4.25" x 1.75"h.
Medium: 5" x 5.25" x 2.25"h.

Large: 6.25" x 6.5" x 2.75"h.

Ceramic.
Microwave, dishwasher safe.
Made in Japan.