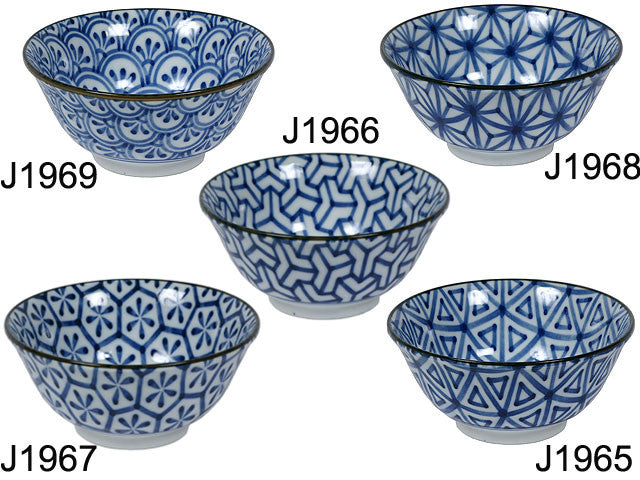 Monyou Collection Donburi Bowls - 6 inches
$9.00
Item: MIY-J1965/9
Blue and White is the New Neutral! Who says every meal is not a special occasion? Mix and match for a beautiful effect.
These blue bowls are versatile in size and shape. Perfect for cereal, soup, and snacks. These bowls can be mixed and matched for an outstanding collection. Part modern, part traditional. They can complement any décor.
Monyou means traditional geometric or botanical patterns in Japanese, which have been used for thousands of years on clothing and textiles.
Size: 6" x 2.75" H
Made in Japan
Microwave and dishwasher safe.