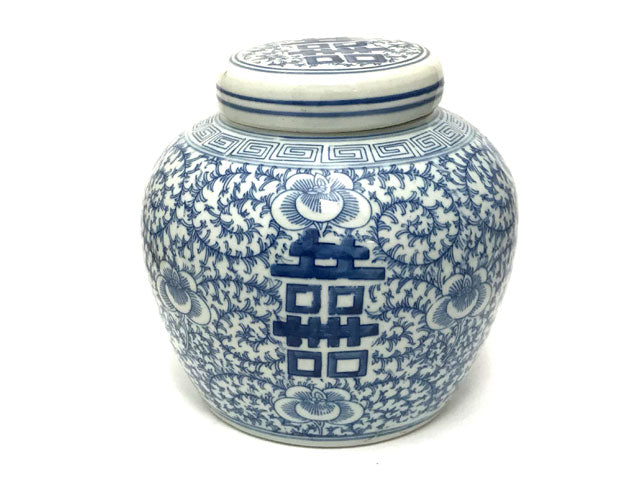 Double Happiness Blue on White Ceramic Jar
$119.00
Exquisite porcelain jar – offering a perfect example of Asia's traditional blue & white glaze ceramic. The soft opaqueness of blue & white makes this an authentic historical reproduction. The jar balances both a rustic and refined sense of craftsmanship. Removable lid adds character and makes it ideal for storing potpourri or dried flowers. 

The distinctive image depicts "Double Happiness" – one of China's most celebrated and revered calligraphy symbols. The symbol is comprised of 2 identical halves – brought together to convey the spirit of happiness. Today, this symbol can be found on all forms of art, home décor and gift-ware. It is particularly popular on wedding gifts and on gifts between close friends. 

Size: 8.5" x 9"H
Due to size and weight restrictions,  free shipping is not qualified to items with (**) notation. The final shipping charge will be re-calculated and you will be notified.