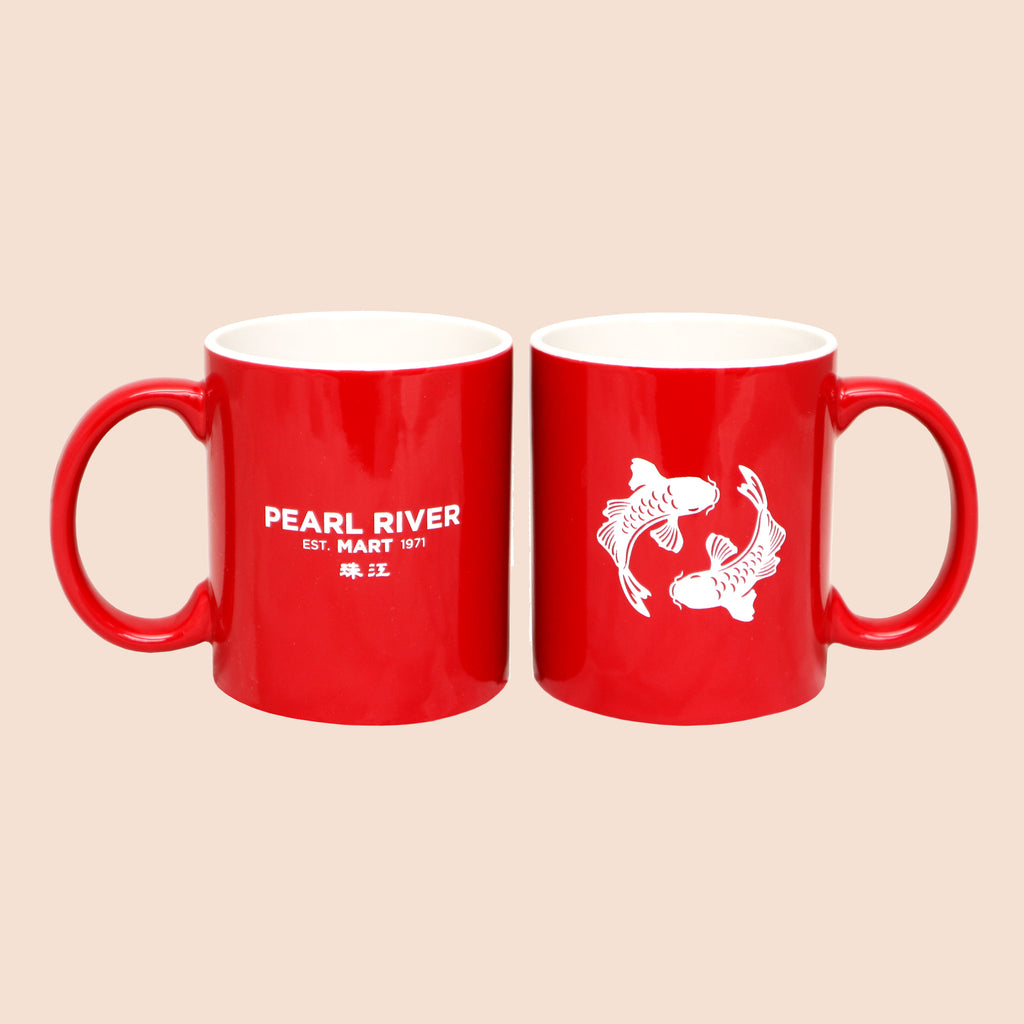 Pearl River Mart Mug
$12.50
Beautiful red ceramic mug perfect for your morning coffee or afternoon tea -- or both! Pearl River's name in English and Chinese are on one side and our lucky double fish logo is on the other, both in bright white.
Glossy red exterior and white interior
Ceramic
Microwave safe
10 ounces
AVAILABLE ONLINE AND IN-STORE.