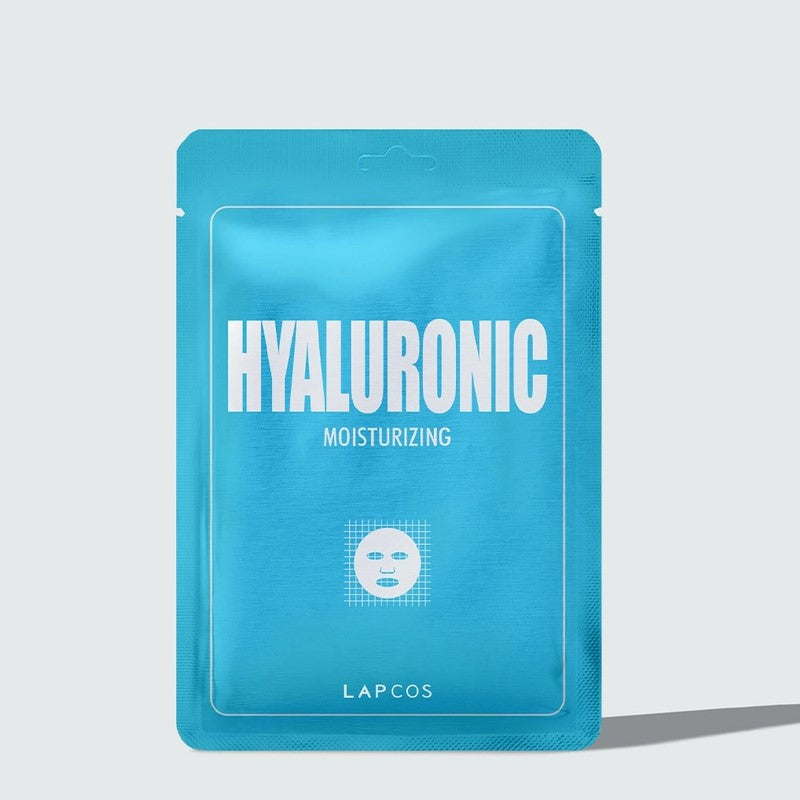 Hyaluronic Sheet Mask
$4.00
This hydrating sheet mask leverages the skin-loving ingredient to pull moisture deep into the skin (and keep it there), instantly smoothing the skin's surface. The mask harnesses hydrolyzed HA to not only fortify your moisture barrier, but also improve the appearance of aging + UV-exposed skin for an even, balanced complexion. Supercharged by natural caffeinated extracts to revive and invigorate every complexion.
Benefits:
Strengthens + replenishes the skin's moisture barrier
Protects the skin from dehydration
Banishes dullness, reducing the appearance of pores and wrinkles
Hero Ingredients:
Hyaluronic Acid: With the humectant properties of a cloud, this super molecule douses the skin in weightless hydration, promotes a fortified moisture barrier and encourages clear, just quenched skin.
Caffeine: Highly-caffeinated extracts derived from natural Coffea Canephora (green coffee beans) that hold powerful antioxidant and anti-inflammatory properties to stimulate circulation and re-energize the skin.
Allantoin: HA's perfect sidekick, this multifaceted plant extract combats dryness by exfoliating dead skin to let moisture through, while boosting collagen synthesis and cell renewal, resulting in a rejuvenated complexion.