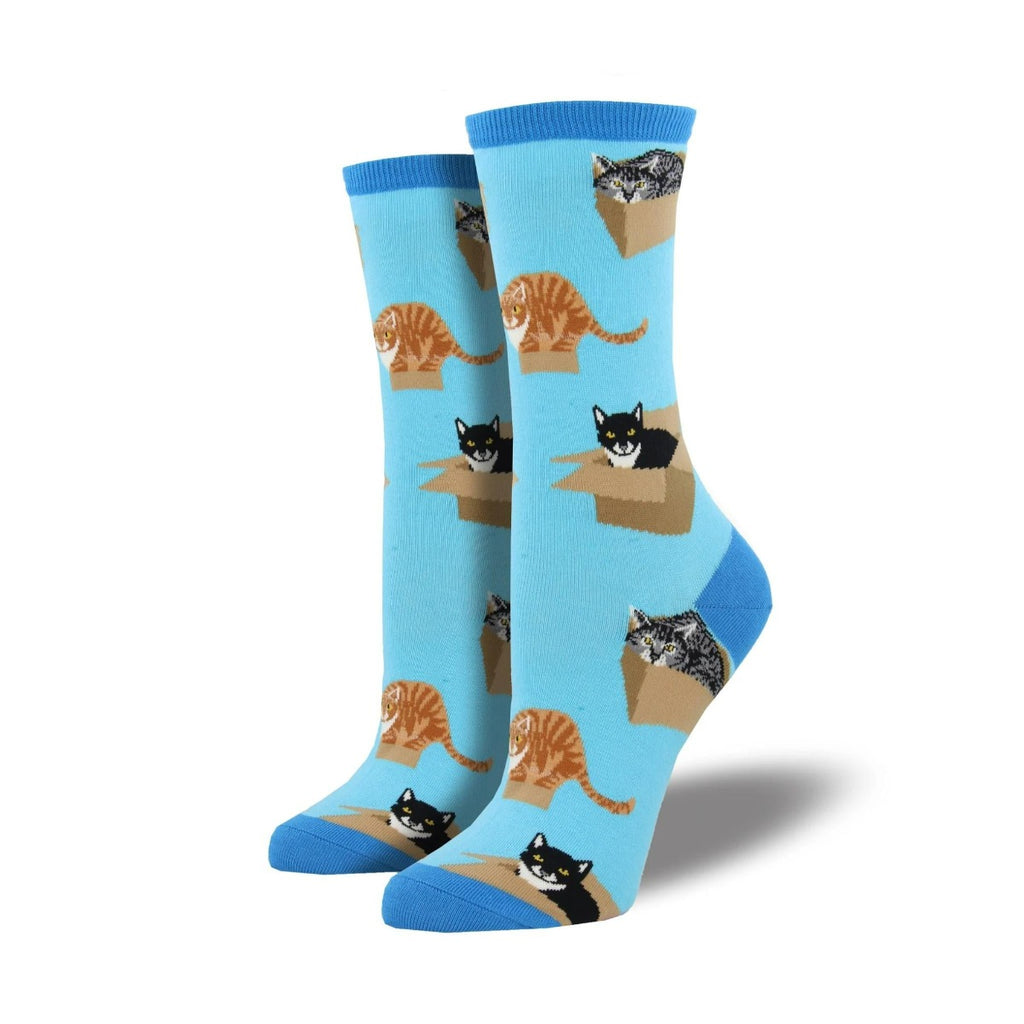 Cat in a Box Novelty Socks
$11.99
According to Schrödinger, If you put a cat in a box, there's a 50% chance the cat may be alive or dead.
According to me, If you put these socks on, there's 100% chance you're going to look really cool.
Women's Sock Size 9-11
Fits U.S. Women's Shoe Size 5-10.5 and Men's Shoe Size 4-6.5


Fiber Content: 63% Cotton, 34% Nylon, 3% Spandex




Color: Azure
Check out more novelty socks!