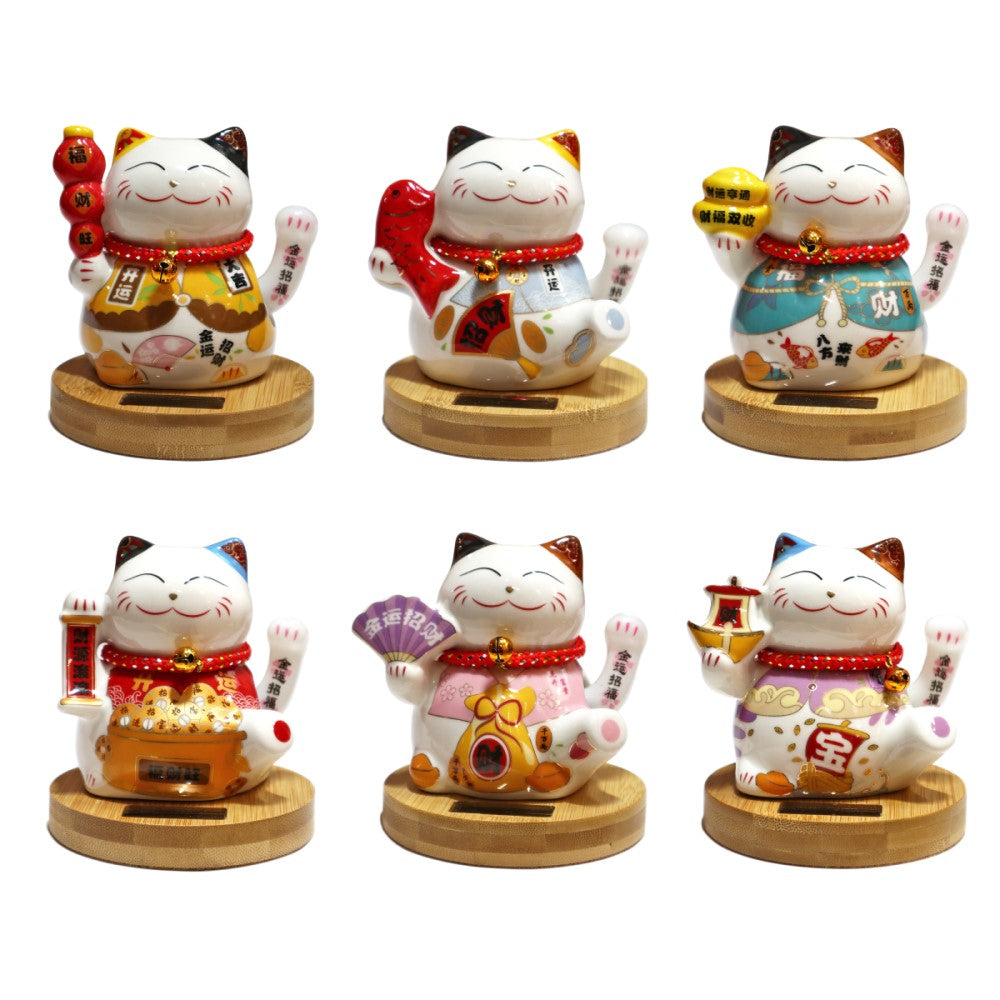 Solar Powered Hand Motion Lucky Cat on Bamboo Base
$25.00
Embrace your luck with this cheerful Solar Powered Hand Motion Lucky Cat! Eye-catching and stylish, this lucky cat on a bamboo stand comes in assorted styles. It's adorned with a woven red string around its neck with silver and gold accents plus a bell for extra luck. Get your paws on it today!
Material: Ceramic with plastic arm
Size: 4"D x 4.25"H
Available style will be sent.