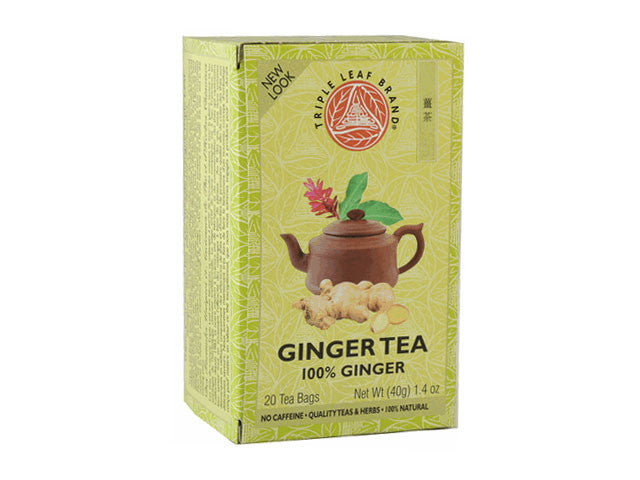 Triple Leaf Brand Ginger Tea (Box of 20 Teabags)
$9.00
SKU:
(STA-82100855)(MUR-132058 / 067)
***OUT OF STOCK
Item: MUR-132058 / 132067
100% Ginger Root, All Natural, Sugarless, No Caffeine.  Drink ginger tea to expel the coldness before symptoms of illness occur.
Place one or two tea bags in a cup. Add boiling water. Steep 3 to 5 minutes. Honey or sweetener may be added to your favor. Twice daily.