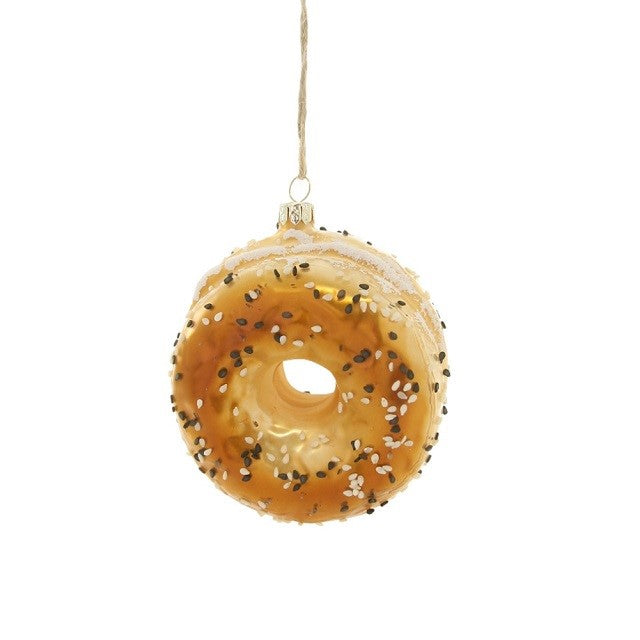 Everything Bagel Glass Ornament
$18.00
Whether you're an everything bagel or cinnamon raisin kind of gal, this ornament will add some yummy fun to your holiday decor! Decorate your Christmas tree or a Hanukkah wreath with this bagel ornament that makes the perfect addition to your food-themed holiday.
Dimensions: 3.5"L x 1.75"W x 4"H

Hand-painted glass. Sesame seeds are imitation.

Fragile. Handle with care.