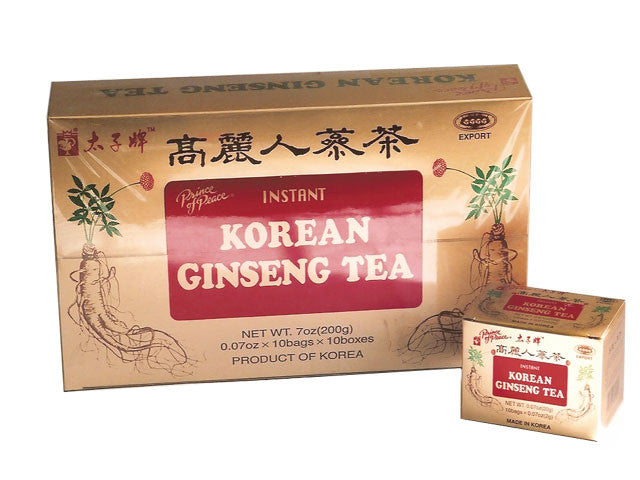 Instant Korean Ginseng Tea (Box of 100 Sachets)
$18.00
Long considered a health drink all over Asia, ginseng tea is thought to:
Be high in antioxidants, which help fight stress and aging
Help regulate blood sugar
Strengthen the immune system
Enhance brain function
Fight fatigue
Each box contains 100 Sachet. Net weight: 7 oz. (200 g).
Only 1 left,check with customer service for availability.