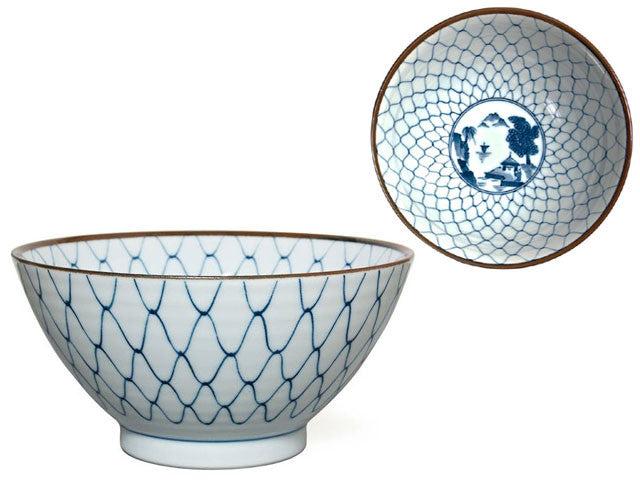 Sansui Landscape Noodle Bowl - 7 in.
$14.50
Item: MIY-J3255
Classic blue and white colors are always a favorite! This 7-inch bowl is perfect for ramen, udon, soups, pasta, fruit, salad or even ice cream for two!
Size: 7 in (dia.) x 3.5 in (h).
Microwave and dishwasher safe.  Made in Japan.