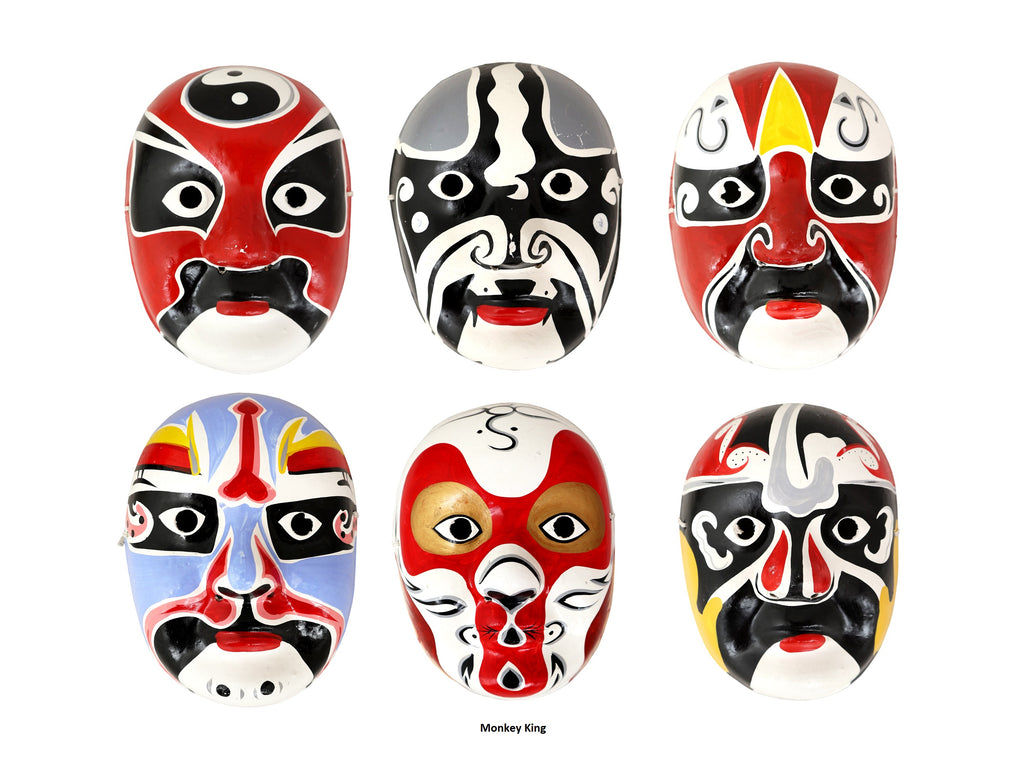 Papier-Mache Peking Opera Mask - 8.5 in.
$6.95
Description: Our 8.5 inch papier-mache Peking Opera Mask is a handcrafted masterpiece, brought to life through intricate detailing and thoughtful colors. Make a statement with this classic cultural symbol and enjoy the sophisticated, classic look that only a master artisan can create.
Item: WAH-M-8
Various Colors and Designs.  Choices of either assorted or Monkey King.
Size: 8.5 in. Long X 6.5 in. Wide