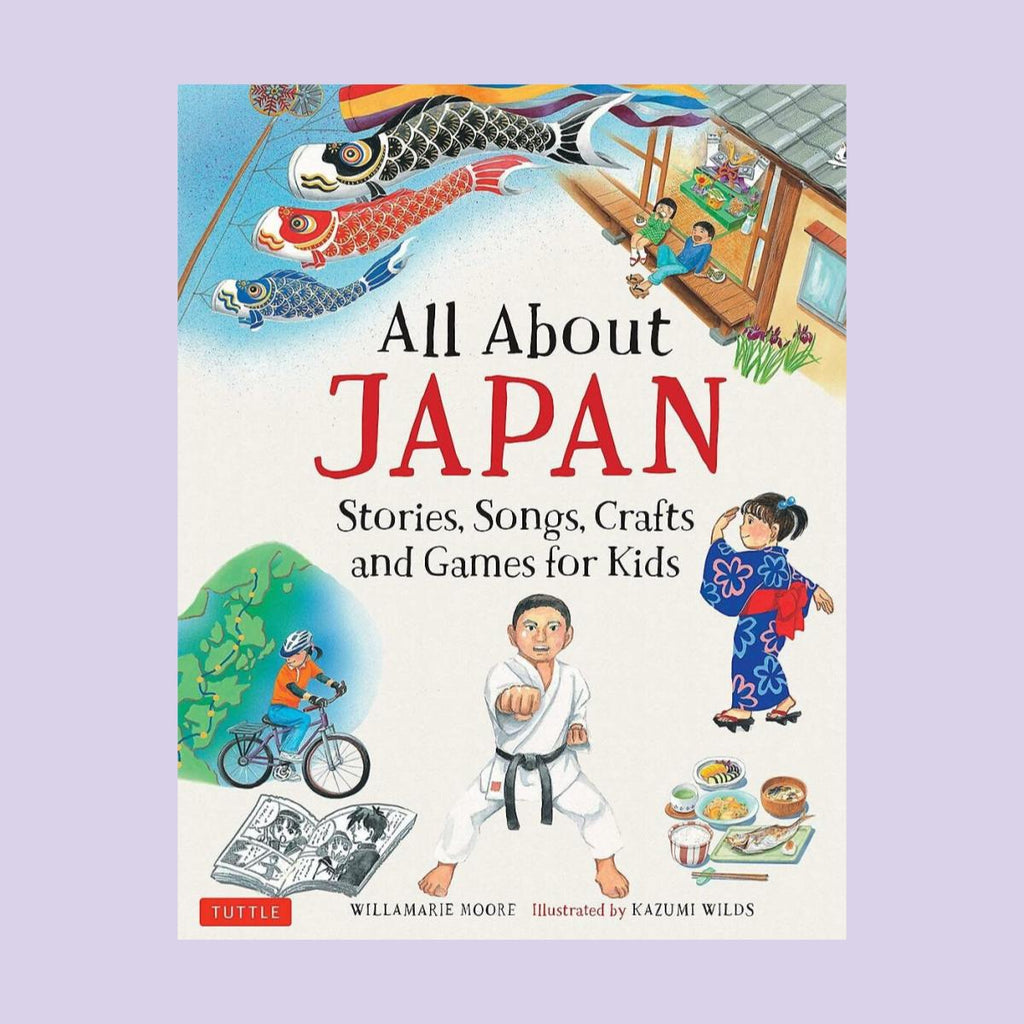 All About Japan: Stories, Songs, Crafts and Games for Kids
$14.95
Two friends, a boy from the country and a girl from the city, take us on a tour of their beloved land through their eyes. They introduce us to their homes, families, favorite places, school life, holidays and more!

Beyond the fun and fascinating facts, you'll also learn about the spirit that makes Japan one-of-a-kind. This is a book for families or classrooms to enjoy together.

Hardcover

64 Pages
ISBN 9784805314401
View more from this series!