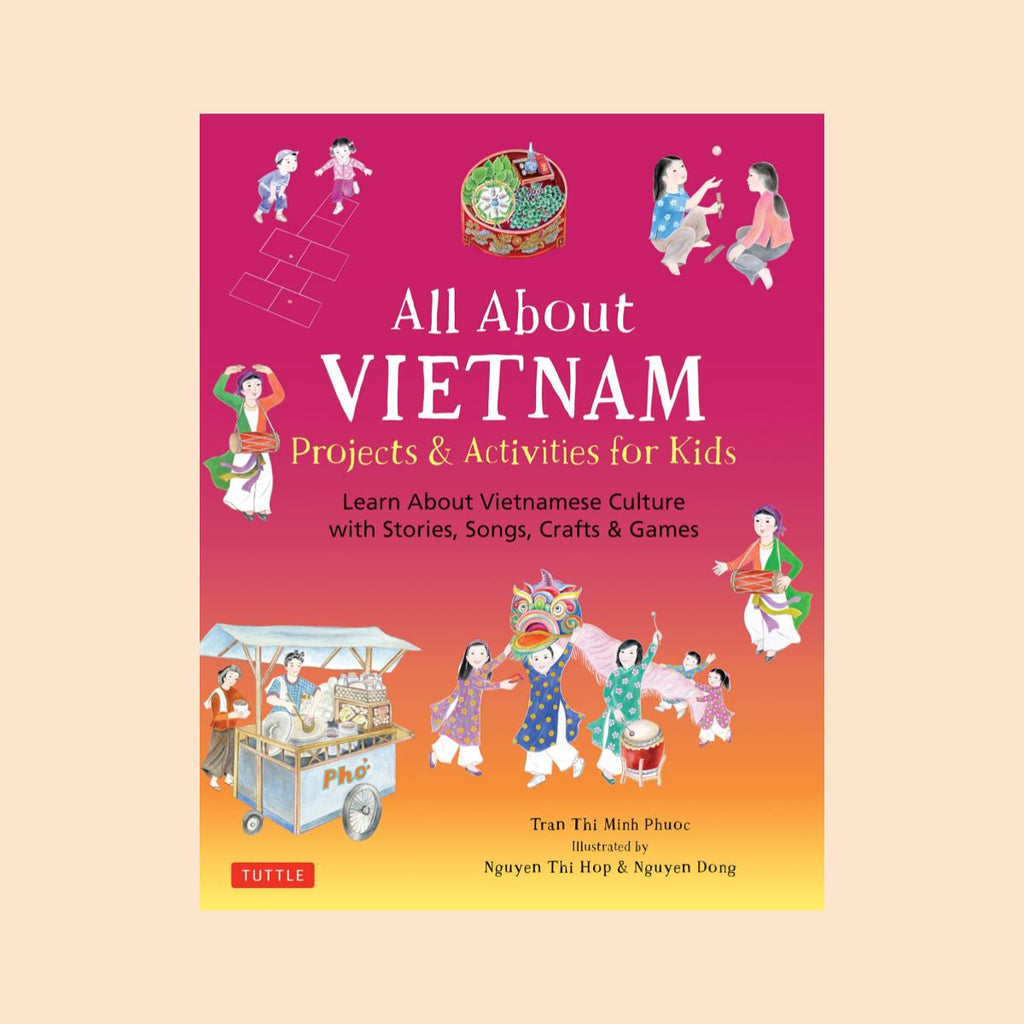 All About the Vietnam: Stories, Songs, Crafts and Games for Kids
$14.99
Get an inside look at Vietnam's vibrant culture, while learning through fun, hands-on games, songs, and activities! Take a brief look at the nation's history, from its mythological beginnings to its famous kings and heroes; or try your hand at making authentic Vietnamese dishes including a Banh Mi sandwich, Fresh Spring Rolls and Moon Cakes to accompany the Mid-Autumn Festival celebration.
Along the way, you will also learn about the what makes Vietnam the country that it is. This is a book for families or classrooms to enjoy together.
Hardcover

64 Pages
ISBN 9780804846936
View more from this series!