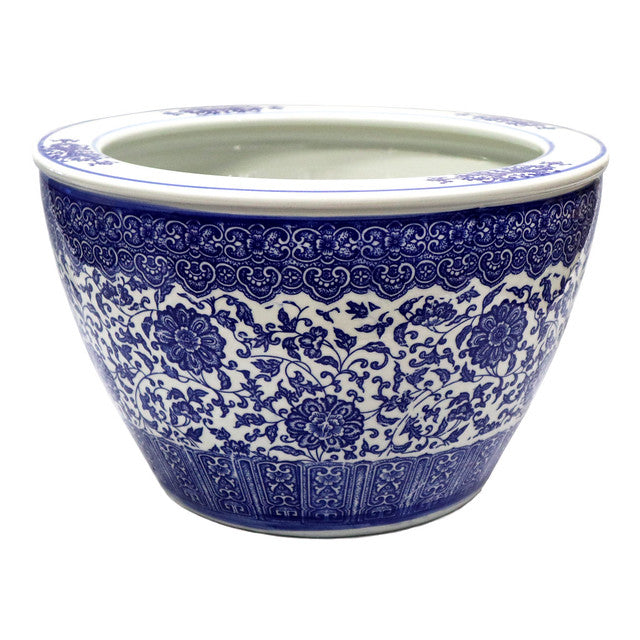 Extra-Large Blue Chrysanthemum Ceramic Planter
$185.00
May be used for large greenery indoors or out. Chrysanthemums are a symbol of happiness and vitality in Chinese culture.

Dimensions: 16.5 x 16.5 x 10.6 inches 
Store pick up is recommended for this oversize item. Call customer service at (800) 878-2446 to arrange for pick up or about shipping charges.