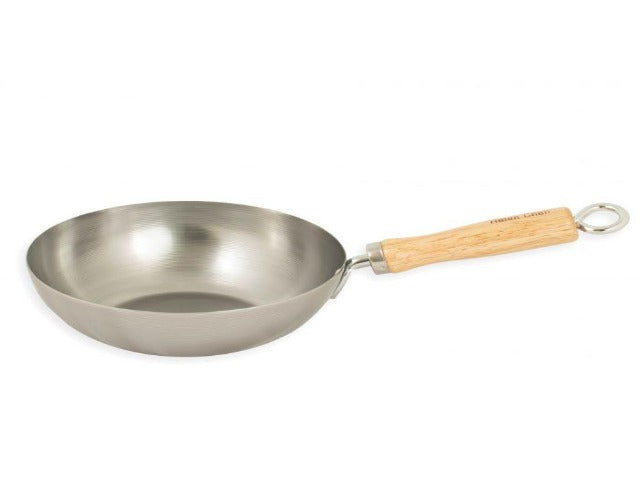 Helen Chen Carbon Steel Flat Bottom Wok - 8 in.
$22.50
Item: HAR-97147
This wok features a professional heavy gauge 1.4 mm carbon steel body, for quick heat response and uniform heating. Well seasoned, versatile for stir fry, stew, deep fry, saute, braise, boil and more...... Heat resistant wooden handles. Flat bottom for use on any stovetop-gas, electric or induction.
Please note that carbon steel woks require seasoning prior to first use and care and maintenance thereafter. Learn how to season and care for your wok.