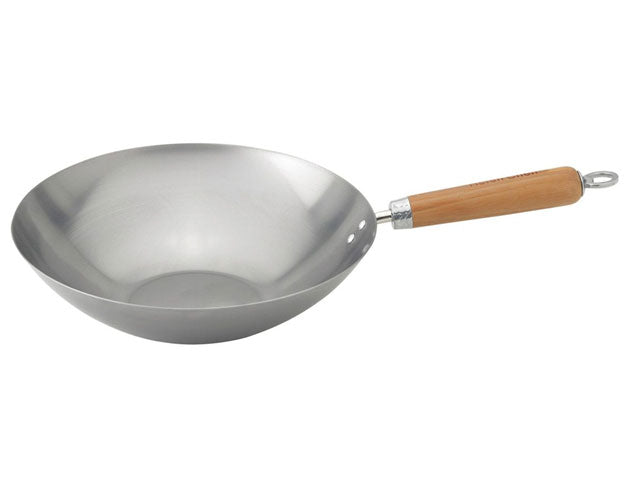 Helen Chen Carbon Steel Stir Fry Pan - 12in.
$32.50
Stir Fry Pan crafted from 1.6 mm carbon steel for quick heat up and cool down. The cooking surface collects a natural patina over time to create that coveted non-stick cooking performance. The 2-tone bamboo handle is heat-resistant for comfortable use.
Stay-cool wooden handle for traditional look and comfortable grip. Sits securely on gas, electric, and induction stovetops; wash by hand.
Please note that carbon steel woks require seasoning prior to first use and care and maintenance thereafter. Learn how to season and care for your wok.