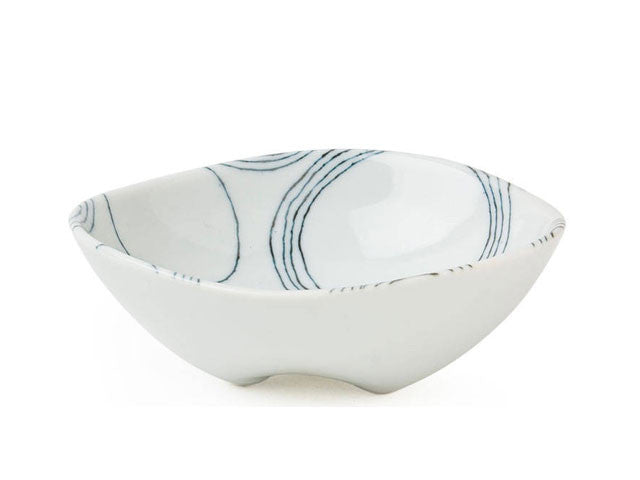 Ito Tsumugi Footed Bowl - 5"
$9.00
Item: MIY-J3771
Inspired by the Japanese art of Mizuhiki paper cords, this series of bowls and plates feature simple and elegant patterns in classic black and white. Traditionally used to decorate celebratory cards, these designs make every meal a special occasion. This small plate is perfect for holding tea bags or snacks for tea time. Or use it for rings, change, candles or soap!
5" x 1.75"h.
Microwave, dishwasher safe.
Made in Japan.