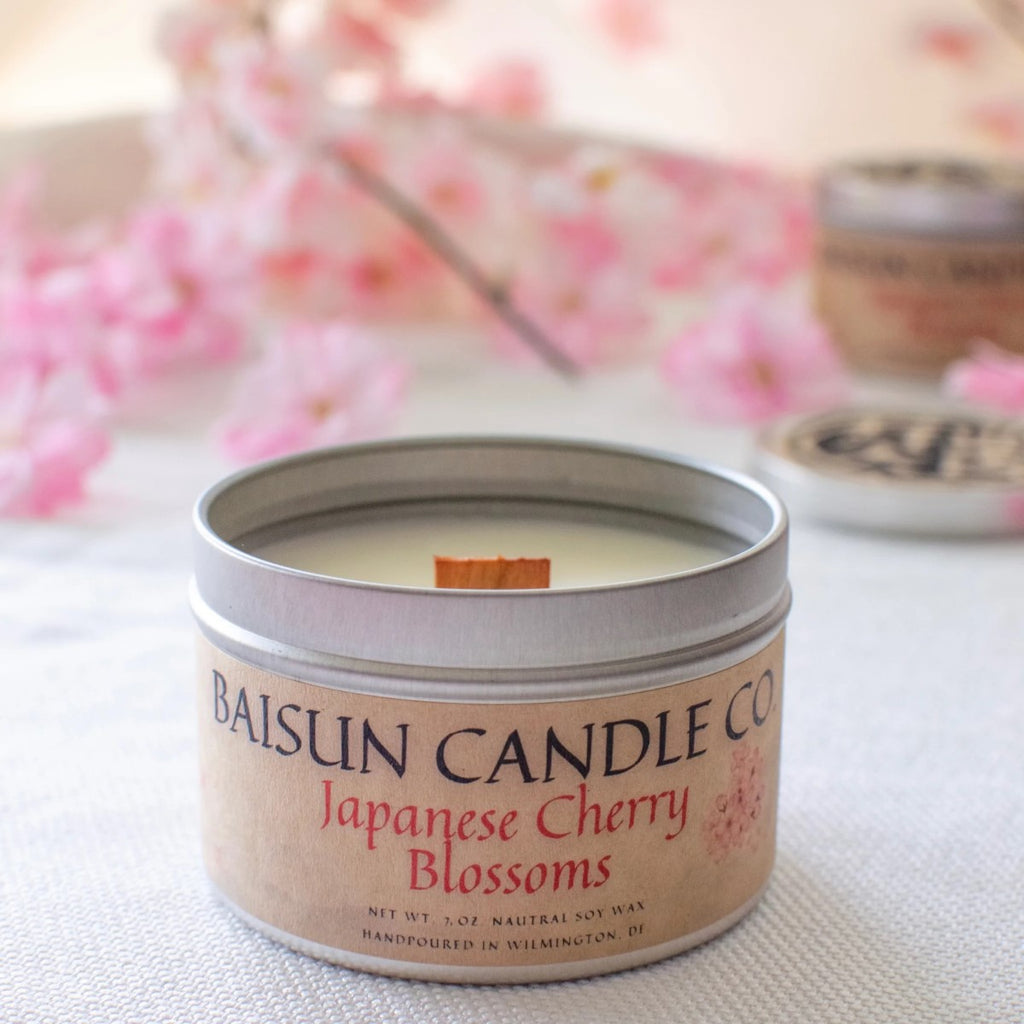 Japanese Cherry Blossom Scented Candle
$20.00
Widely celebrated in Japanese literature, poetry, and art, sakura carry layered meanings. For example, because they bloom briefly, the blossoms are often seen as a metaphor for the ephemeral beauty of living.
*Burn time approximately 35 hours.
NOTES: PLUM, PEAR, MIMOSA, KYOTO ROSE PETALS, JAPANESE CHERRY BLOSSOMS, OAKMOSS.
From Baisun Candles, a small AAPI-owned business.