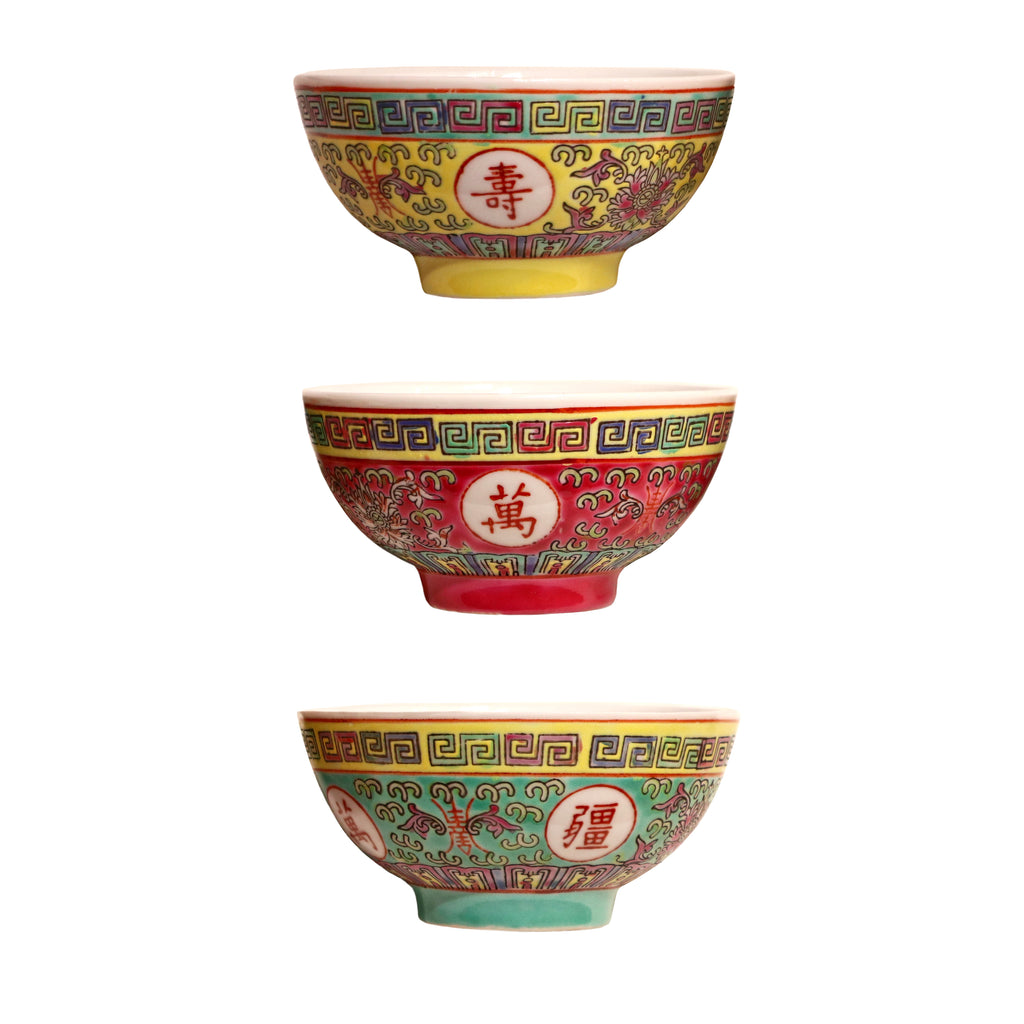 Longevity Rice Bowl
$9.95
These rice bowls feature a longevity pattern, a special character for long life. The uniqueness & vibrant color of this porcelain is achieved by an over glazing process. Available in yellow, red, and green.
Diameter: 4.5 inches
Please save & follow these care instruction: Not safe for Microwave or Dishwasher. Avoid in use with boiling temperature. Clean with mild soap & soft sponge.