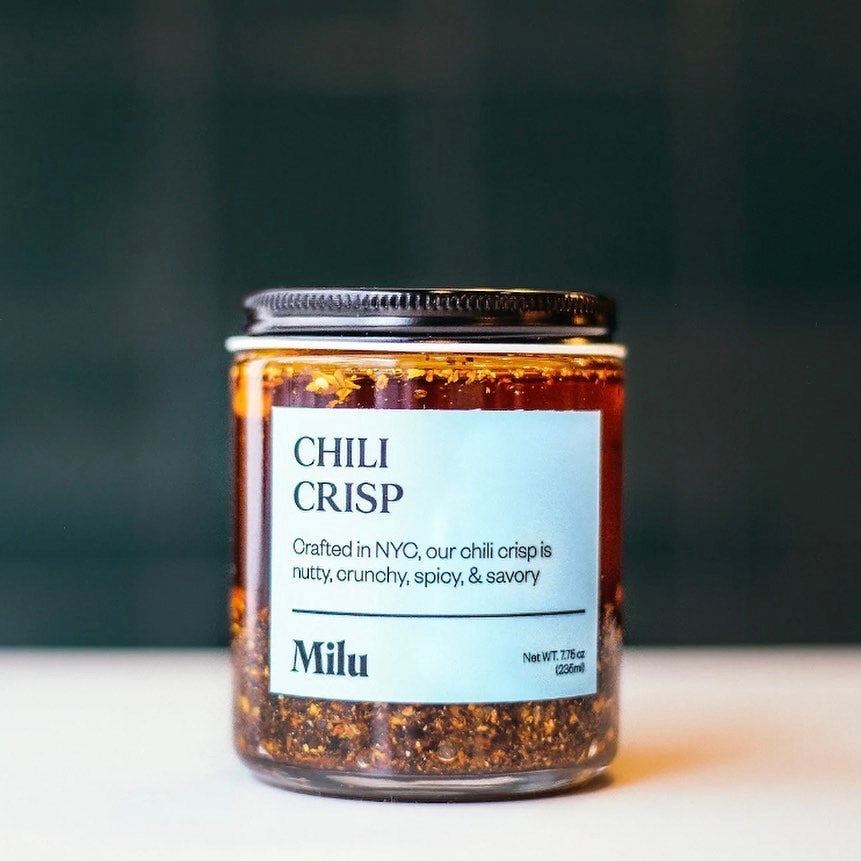 Crafted in NYC, Milu's chili crisp is nutty, crunchy, spicy, and savory.
When the owners of Milu decided to make their own chili crisp, they wanted to make something that was more savory than spicy. They used a variety of unique chili flakes, such as the traditional Sichuan and the more unusual cobanero. Also included were plenty of spices, such as cumin, coriander, and cardamom, adding depth of flavor and uniqueness. Toasted soy nuts were added for extra crunch.
INGREDIENTS: Canola oil, ground chilies, spices, soybeans, preserved black beans, onion, garlic, kosher salt, granulated sugar, mushroom powder. 
Gluten Free & Vegan

Produced in the same facility as soy, peanut, sesame, and dairy products.

Net weight: 7.75 oz/235 ml