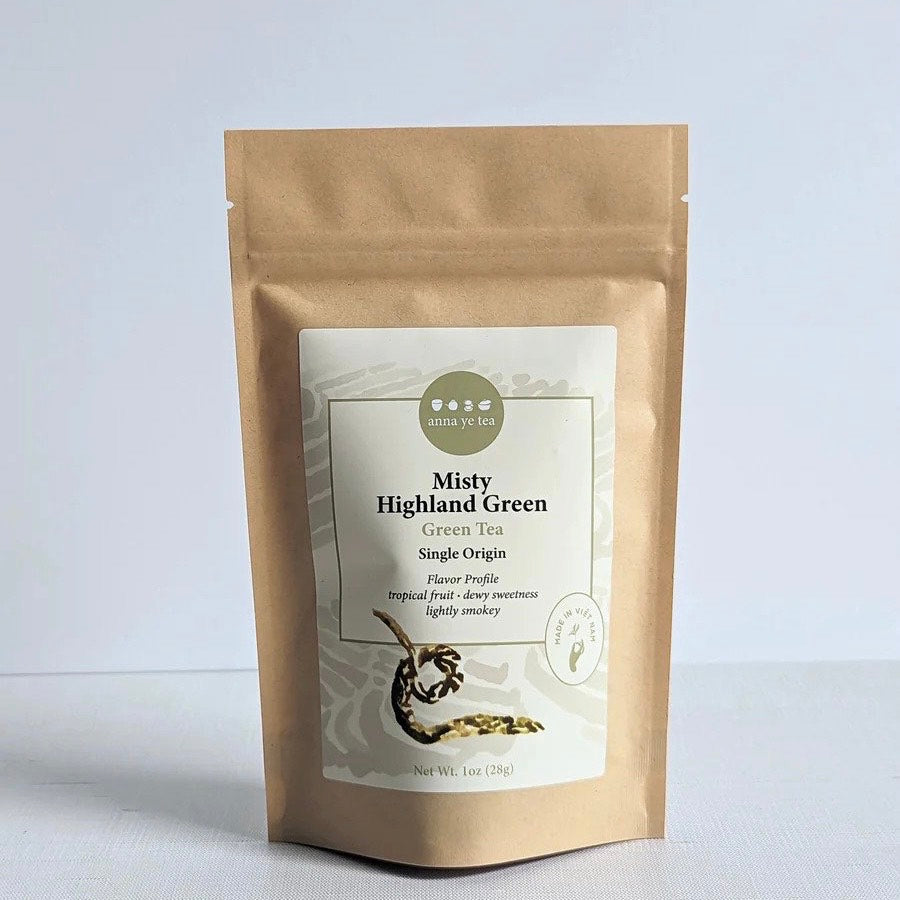 Misty Highland Vietnamese Loose Leaf Green Tea
$16.00
From Anna Ye Tea, an Asian American- and woman-owned specialty Vietnamese tea company based in Queens, NY. They proudly source and import premium, wild, and farm grown teas from Việt Nam.
Flavor Profile: tropical fruit, dewy sweetness, lightly smokey, touch of savoriness
Production Area: Tà Xùa, Sơn La, Việt Nam
1 ounce
Drawing from multiple generations of tea making experience in founder Anna Ye's family, their Misty Highland Green is a wood-fired green tea handcrafted by a young H'mong producer. Fresh leaves are first harvested from wild tea trees then pan-fired entirely by hand for about 2 hours.
The tea exudes a subtle smokiness and fruity bouquet balanced with savory undertones and a lasting sweetness, a departure from the vegetal and assertive profile of a classic Thái Nguyên green tea.
How to Prepare
Amount of Tea: 3 g / 2 tsp
Volume of Water: ~118 ml / 4 oz
Water Temperature: 185°F / 85°C
Brewing Time: 40 secs