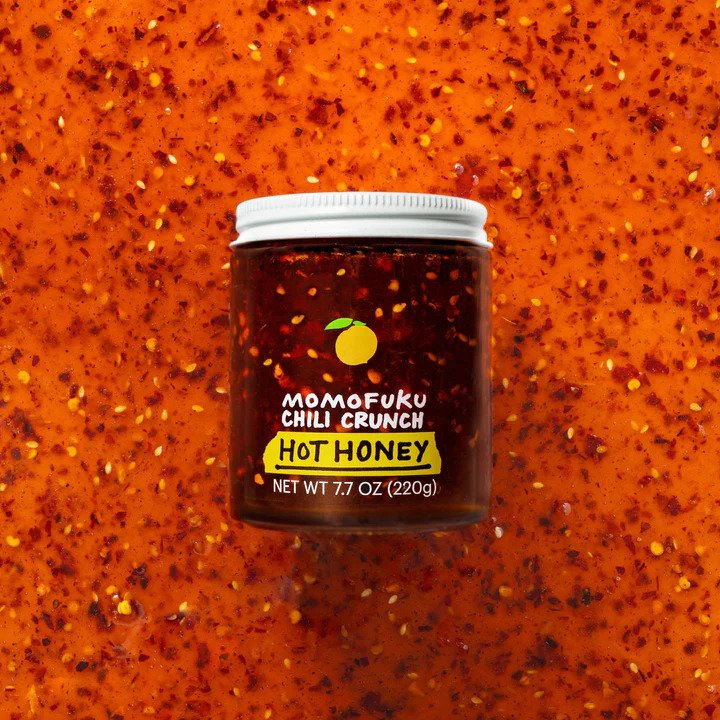 Momofuku Chili Crunch, Hot Honey
$16.99
Meet Momofuku Chili Crunch Hot Honey, the sweet side of spicy. Momofuku combined their cult-favorite spicy-crunchy chili oil with premium wildflower honey to create the ultimate union of heat and sweet.
Drizzle Chili Crunch Hot Honey on pizza, roasted meats and veggies, or give it a starring role on your next cheese board. The only limit is your creativity.
Deeply flavorful rather than purely spicy, Chili Crunch Hot Honey is endlessly versatile and perfectly balanced. Expect a gentle heat without sacrificing the intensity of flavor that Momofuku is known for. Momofuku Goods are restaurant-tested and based on a decade of flavor research.

What's inside:
Honey
Chili
Garlic
Shallot
Sesame