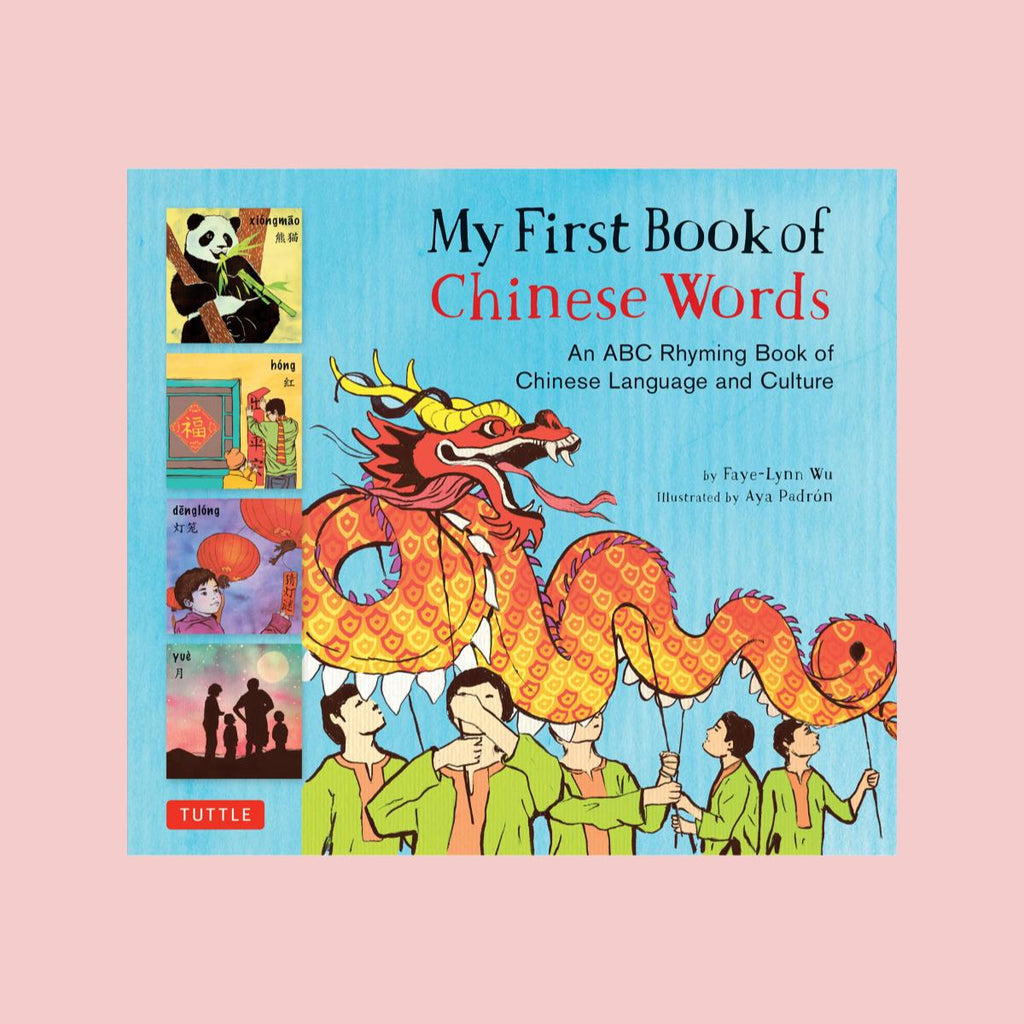 My First Book of Chinese Words
$10.95
My First Book of Chinese Words introduces young children to basic words and concepts in the Chinese language through colorful rhymes and beautiful imagery.

The goal of My First Book of Chinese Words is to familiarize children with the basic sounds and written characters of Chinese, to introduce core concepts of Chinese culture and to illustrate the ways in which Chinese sounds differ from English ones.
Each word is presented in Chinese characters (both Simplified and Traditional) as well as Romanized Pinyin for easy pronunciation.

Hardcover

32 Pages
ISBN 9780804849418
View more from this series!