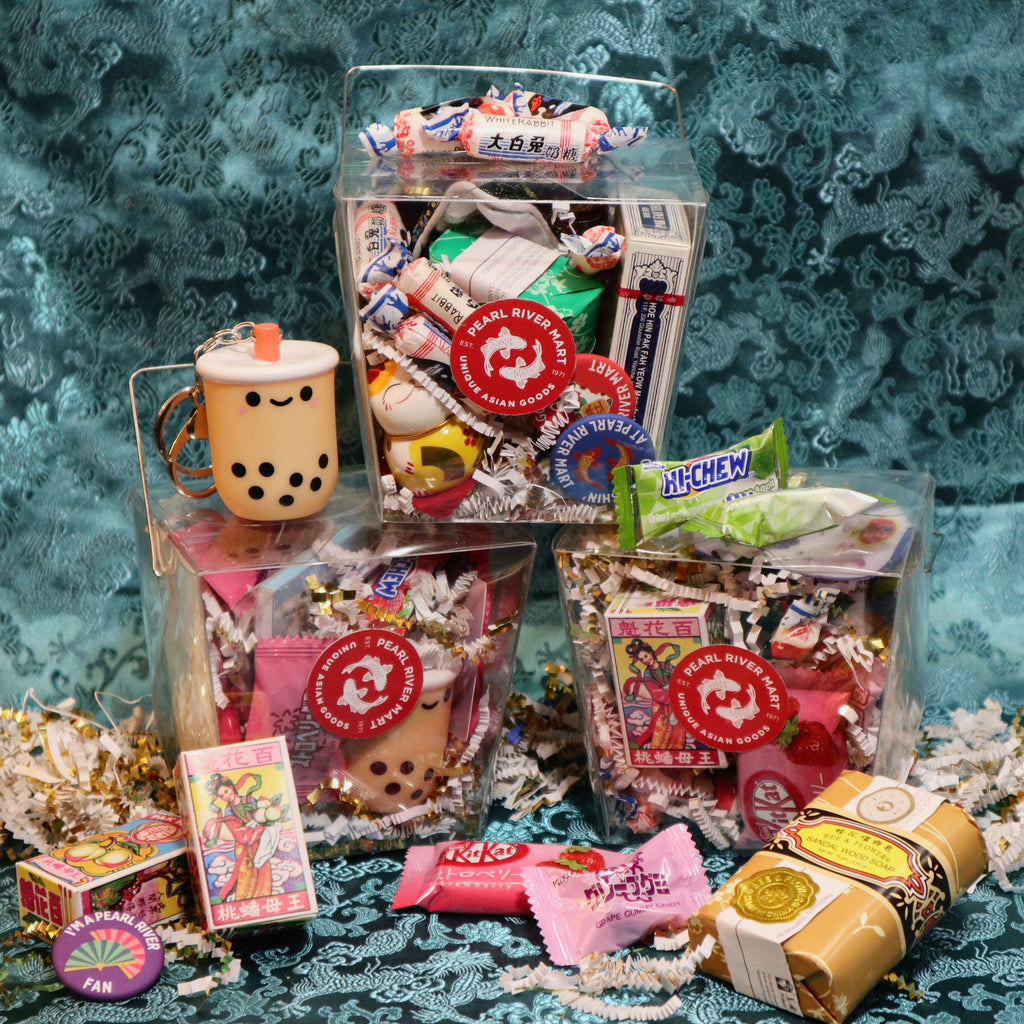 Pearl River Takeout Gift Boxes
$12.00
Want to send someone a little something? Check out these themed takeout gift boxes. Currently available are:
Asian Sweets. A variety of Asian sweet treats! You may find gummies and chocolates as well as more traditional items like preserved dried fruits. Try them all!
Cute Kawaii. Cute, charming, darling, loved. Everything in this box is exactly that. A supercute selection from our kawaii collection.
Pearl River Favorites. A mini version of our Best of Pearl River Friendship Box with a selection of best-selling items including Bee & Flower soap, a brocade bag, classic Chinese candy, White Flower Oil or Tiger Balm, and lucky cat objects.
Please note that individual items are subject to change. Substitutions may be made depending on availability.