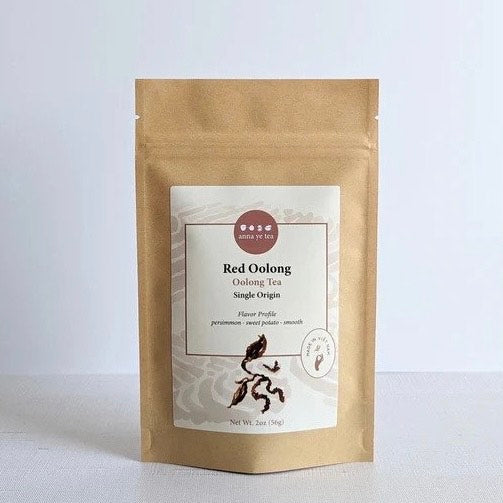 Red Oolong Vietnamese Loose Leaf Tea
$25.00
From Anna Ye Tea, an Asian American- and woman-owned specialty Vietnamese tea company based in Queens, NY. They proudly source and import premium, wild, and farm grown teas from Việt Nam.
Flavor Profile: dried persimmon, raisins, toasted nuts
Production Area: Mộc Châu, Sơn La, Việt Nam
2 ounces
The quality of some Vietnamese oolongs has increased significantly in recent years due to adopting plant cultivars, techniques, and expertise from Taiwan. The Red Oolong is a great example of what came out of this collaboration.
Produced on a 33 hectare farm on the rolling Mộc Châu plateau, the Red Oolong has an attractive amber liquor and deep flavors like dried persimmons and freshly roasted nuts. What makes this tea special are the initial sun-drying process right after harvesting and the extended drying and rolling cycle to tease out the tea's flavors.
How to Prepare
Amount of Tea: 5 g / 2 tsp
Volume of Water: ~118 ml / 4 oz
Water Temperature: 205°F / ~96°C
Brewing Time: ~1 min