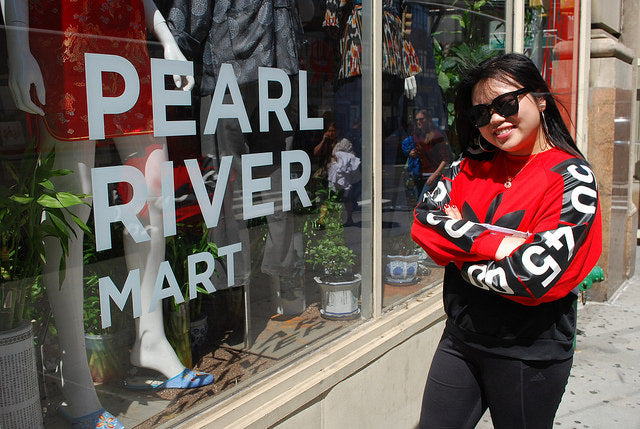 Dorm Decor Challenge: A Splash of the Unexpected
It's our last #88challenge! All month we've been seeing what creative college students can do with a dorm decor vision and $88 worth of Pearl River purchases. Today we have our final contender, Tiffany, a junior at New York University.
While she bought all the lanterns, we gabbed with the music business major about her fashion inspiration, her musical background, and how she likes to surprise people with her style.
What's your goal in decorating your room?
My room is very neutral — last year it was all white — so I want splashes of color and light.
What's your spirit animal?
An owl. Because I'm a night owl and hawk-eyed. I notice details that others don't. 
Who do you find inspiring in terms of style?
Designer Aimee Song. I love her clean aesthetic. Plus she's really nice in person.
How would you describe your style in terms of how you dress?
I like to change it. To sometimes be casual but also be dressy.
How about when you perform?
I like to wear an outfit that contrasts with what I'm singing. For instance, a cute dress for an R&B performance. Sometimes it's a conscious decision. I like to surprise the audience, to give them something unexpected.
Let's see what Tiffany did with her Pearl River goodies!
So pretty! We absolutely love how the black and white little dishes and holders contrast with the rainbow array of lanterns, and how the string lights add a magical twinkle. Great job, Tiffany!
For more inspiration on how to liven up a modest space, check out previous #88challengers Skye, Aubri, and Ruby.