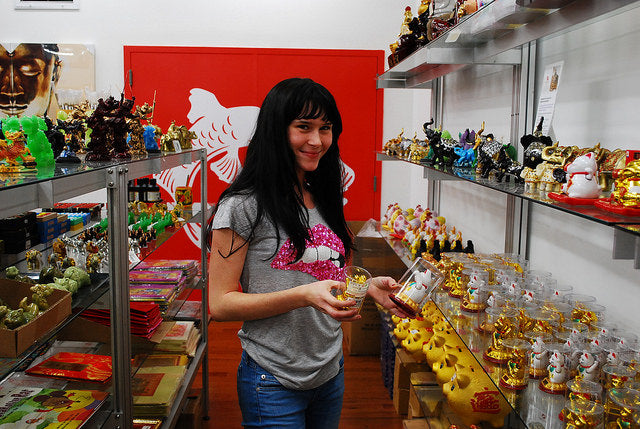 Dorm Decor Challenge: Modern, Loud, and Proud
If you had $88 to spend at Pearl River, what would you buy to give your home a little flair? That's the question was posed to college students moving into their dorms this fall.
First up, we have Skye, a first-year at the University of Pennsylvania and an NYC native. While she shopped, we had the chance to talk to her about her decorating goals, her life goals, and why she finds monkeys so appealing.
What's your goal in decorating your room?
I have this really cool Moroccan rug. And pink and orange bedding. I kind of want to match everything to those.
What's your idea of chic?
Some people think that modern and chic means plain and simple. But I think it can also mean "loud" and interesting. Things don't have to be uniform to be chic. Chic doesn't necessarily equal plain.
What are you interested in studying?
I'm listed major as political science but I might be interested in being pre-med. I'm also taking computer science.
What's your spirit animal?
A monkey. It's the pet name my boyfriend and I use with each other, but I also like the idea of monkeys being a carefree spirit. And they're very cute too.
So how did her room turn out? Take a look!
We love how she brings the outdoors in with our butterfly and floral garlands, adding colorful texture to an otherwise plain white wall, and how our lanterns give the space a magical glow.
Stay tuned for the next installment of the $88 dorm room decorating challenge. Until then check out our back-to-school shopping guide for everything you need to be cool for school.