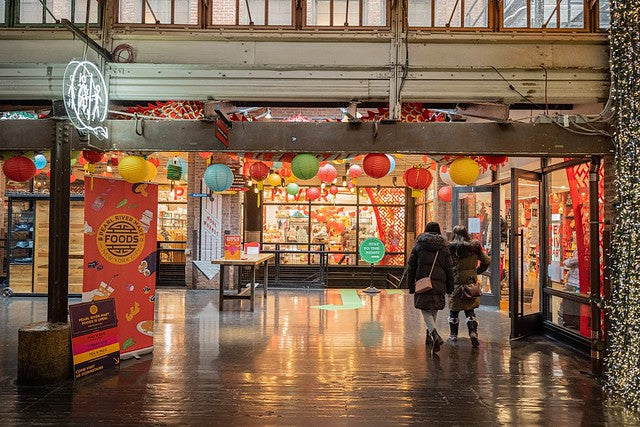 Holiday Hours Are Here!
We can hardly believe it, but the winter holidays are here! And with them come some adjusted holiday hours. Please note these are for all our locations (SoHo, Chelsea Market main concourse, and Pearl River Mart Foods).
Thanksgiving Eve: 11 a.m. to 7 p.m.

Thanksgiving Day: CLOSED
Christmas Eve: 11 a.m. to 5 p.m.

Christmas Day:  CLOSED
New Year's Eve: 11 a.m. to 5 p.m.

New Year's Day: 11 a.m. to 7 p.m.
Check out our regular business hours here. And of course our website is open 24/7. Finally, be sure not to miss our Black Friday sale which starts Wednesday, Nov. 24! Happy holidays!
[Photo courtesy of Luis Ruiz]