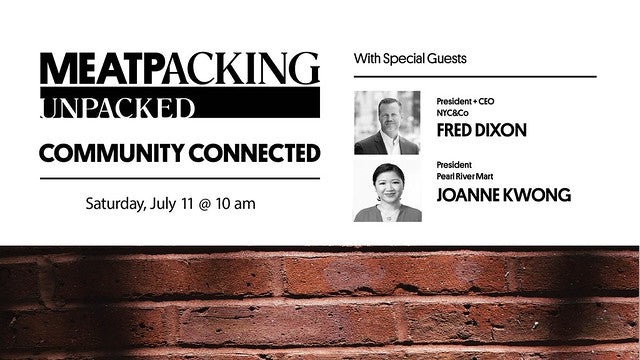 Meatpacking Unpacked: Community Connected with Fred Dixon and Joanne Kwong
The latest episode of the Meatpacking BID's YouTube series, Meatpacking Unpacked: Community Connected, has dropped! 
Pearl River President Joanne Kwong joined Meatpacking BID Executive Director Jeffrey LeFrancois and NYC and Company President and CEO Fred Dixon in a conversation about recovering and evolving in a very different NYC. 
Joanne discusses working and bonding with other members of the Mayor's small business recovery task force as well as the sweetness of reuniting with Chelsea Market neighbors while Fred talks about the NYC tourism board's reimagining of a city with a renews focus on its residents. 
Watch
the whole video
.