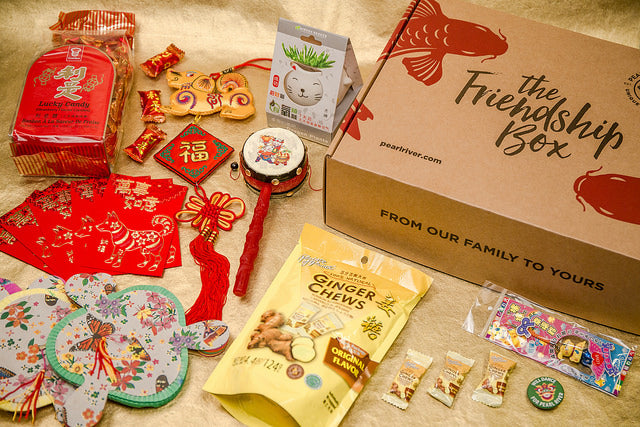 Our Latest Friendship Box: Happy Year of the Dog!
Gong xi fa cai, xin nian kuai le! This month's box is in honor of the Lunar New Year, an important holiday for many Asians around the world. It celebrates winter's end and the coming spring (hence its other moniker, Spring Festival), and is all about new beginnings and coming together with loved ones.
In this spirit, we've included plenty of good luck goodies to get you started on the right foot for 2018, as well as cute doggy treats in honor of the Year of the Dog.
The box is now available. Visit the Friendship Box microsite for more details. You can subscribe or buy a single box. Treat yourself or a friend!