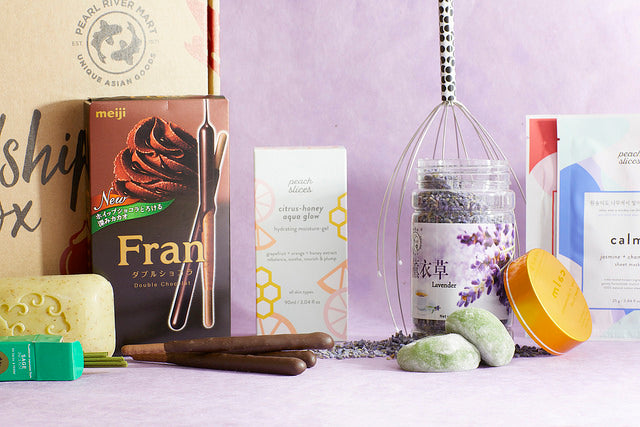 Our Latest Friendship Box: Treat Yourself!
Our latest Friendship Box is here! And it has everything you need for spa day in the comfort of your own home.
A fun head massager. Soothing tea and yummy snacks. Innovative, high-quality Korean beauty products from guest curator and premier K-beauty line, Peach & Lily. Founder and chief curator Alicia Yoon travels to Korea monthly to talk to locals and meet with top R&D labs to discuss the newest must-have Korean skin care products and scientific developments in the works. Only 5% of the products Peach & Lily tests makes it into their collection — which means they believe deeply in everything they offer.
Whether you love spas or want to treat someone who does, our latest Friendship Box is just the thing to make you go "ahhh."
The box is now available. Visit the Friendship Box microsite for more details. You can subscribe or buy a single box. Treat yourself or a friend!