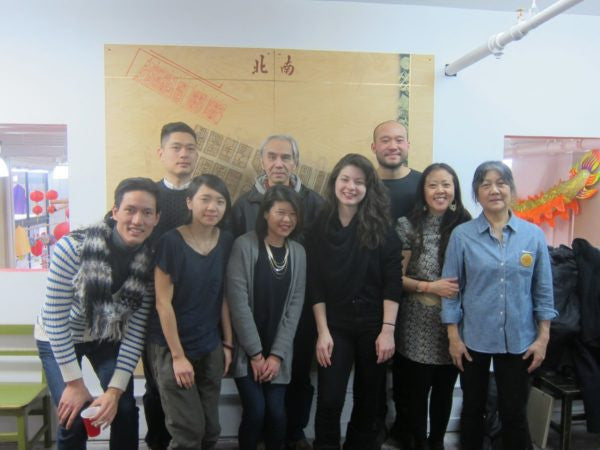 Resilience/Resistance: Chinatown Art Brigade
We're so excited to welcome our latest artists-in-residence, members and supporters of the Chinatown Art Brigade (CAB).
The Resilience/Resistance: Chinatown Art Brigade exhibit puts a more diverse human face on gentrification by celebrating resilience and resistance, and by giving local residents a way to tell their own stories of displacement. As artists and activists, the CAB recognizes the urgency to act now to protect this community from an uncertain future.
The CAB believes that collaborations with community residents, artists, and activists in spaces like ours will bring us closer to understanding the ways in which artists and community can work together in movements for social change.
The exhibit features:
Enbion Micah Aan
Tomie Arai
Emily Chow Bluck
Kahean Chang
Louis Chan
Liz Moy
ManSee Kong
David Tang
Mimi Yaw
Betty Yu
Zhi Qin Zheng
Resilience/Resistance: Chinatown Art Brigade is on display in our mezzanine gallery from January 7 through January 22.