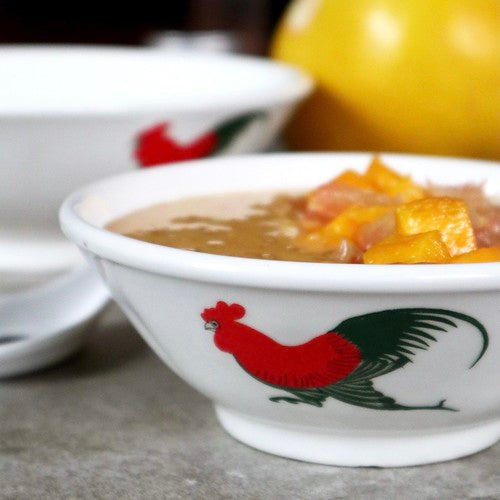 Rooster Bowls: More Than Festive Tableware
These rooster bowls aren't just fun and festive. They're inspired by a long tradition.
The original Lampang rooster bowl hails from Thailand. Its design is full of meaning: the black-tailed rooster symbolizes hard work while the red peony and green banana leaves represent hope for good fortune.
By the mid-20th century, the bowl had become one of Lampang's best-selling products, helping to bring economic stability and freedom to the region's locals. Lampang continues to produce the rooster bowls today, but not many factories can afford to design them in the same traditional style and material. Thus making the original hand-painted bowls real collectors' items!
Along the way, the bowl was exported to China, where renditions inspired by the original design are made at affordable prices. So while you keep your eye out for a valuable vintage, check
these out
now!