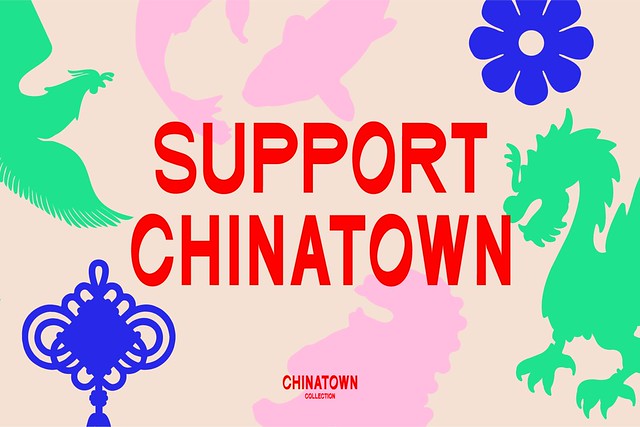 The Chinatown Collection Is Here! Show Your Love and Support for This Beloved Neighborhood
We're so excited to announce the launch of the Chinatown Collection!
Featuring merchandise from the neighborhood's beloved small businesses, organizations, and artists, the collection is a partnership with Welcome to Chinatown, a grassroots initiative that strives to support and offer resources to NYC Chinatown businesses as they face a rapid economic decline in the wake of COVID-19. 
Manhattan's Chinatown was one of the earliest and hardest hit parts of the city, seeing a drastic downturn in business as early as January due to xenophobia and racism stemming from COVID-19. Now, along with restaurants and small businesses everywhere, the neighborhood is struggling to reopen as NYC emerges from lockdown. It is estimated that one-third of all small businesses in NYC will close permanently as a result of COVID-19. 
At the same time, however, the Chinatown community has also been an inspiring source of strength and resilience, with community members coming together to feed the community's elders and most vulnerable, patrol and clean the streets, help mom-and-pop businesses modernize and survive, and document this most extraordinary time for future generations.  
The purpose of the Chinatown Collection is to help bring revenue back into those small businesses and this neighborhood. All proceeds will go back into Chinatown, including 10% that will be donated to the many inspiring charitable initiatives working hard for the community. 
You'll find T-shirts, hats, tote bags, and more from neighborhood favorites Nom Wah, Jing Fong, Hop Kee, Chinatown Ice Cream Factory, Xi'An Famous Foods, and Kopitiam; independent design studio 4 Good Measure; non-profit organization and collection partner Welcome to Chinatown; and of course Pearl River.

Also included are classic items from the Museum of Chinese in America, graphic novel artist (and former Pearl River artist-in-residence) Jerry Ma, and filmmaker Ursula Liang. And you'll soon see new merch from delicious local eateries Congee Village and Fong On, designer Wonton in a Million, and non-profit Think!Chinatown.
Keep your eyes peeled right here for new partners, contributors, and merch over the next several weeks! Until then check out the inaugural collection and be sure to follow us on Instagram or subscribe to our newsletter to keep up with all things Pearl River.
Show your love. Support Chinatown.