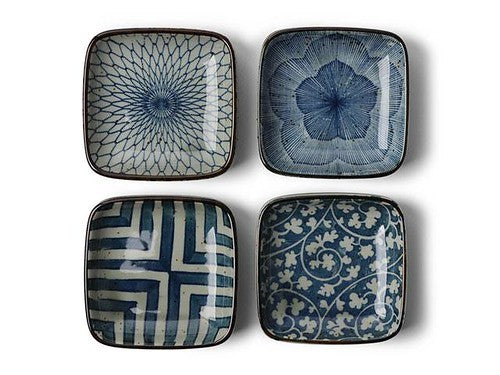 Apartment Therapy: Your Next Decorating Secret Weapon Just Might Be Hiding in Your Kitchen Cabinets
Thanks so much to Laura Fenton at Apartment Therapy for including Pearl River's assorted blue on white sauce plates in her fun article on the underrated value of teeny tiny dishes. From the article:
I first discovered the magic of tiny dishes working on magazine photoshoots. No matter what the shoot was, it seemed like the prop stylist always showed up with a stash of gorgeous miniature dishes. Shooting an office? The stylist would pile paperclips in a little dish meant for soy sauce. Setting a table? Salt and pepper, red pepper flakes, even little pickled jalapeños — all would get laid out in small bowls as accents on the table.
Regarding Pearl River's teeny tiny dishes, Fenton says, "I've had some sauce dishes like this set from Pearl River Mart since my earliest days in New York. The rich blue ceramics are like a great pair of jeans: They look good with everything!"
Well said!
Check out the whole article.