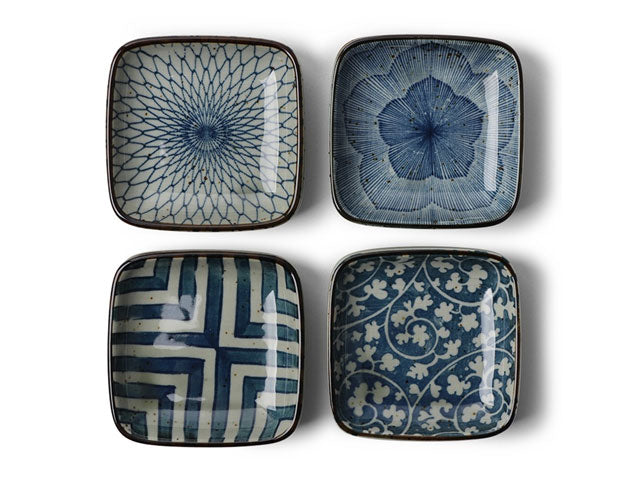 Vintage Design Assorted Sauce Dish Set - 3.5"
$28.00
Item: MIY-J6470Z
Beautiful sauce dishes with traditional patterns. Great dipping dish for soy sauce or other favorite condiment. You can also use them for votive candles, candy and jewelry too.
3.5" sq., Set of 4
Ceramic.
Microwave, dishwasher safe.
Made in Japan.