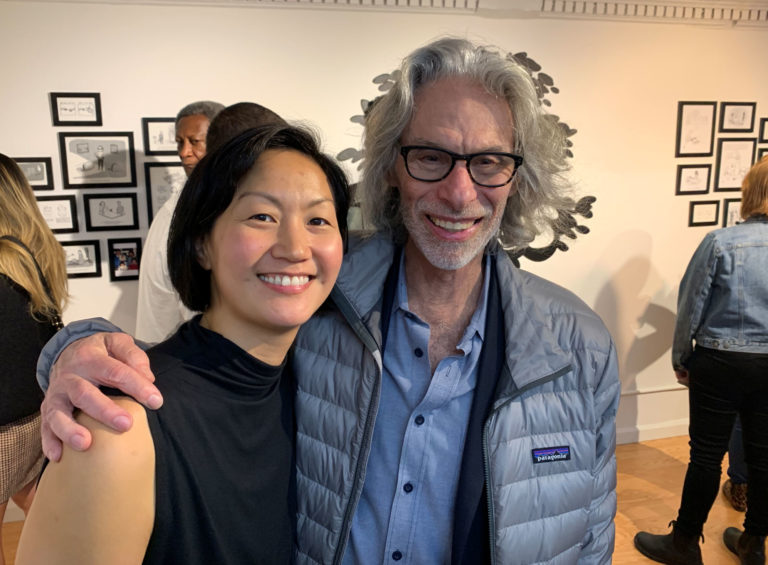 Bob Mankoff's Cartoon Collections: Amy Hwang on How 'Asian Babies' Came About
"Being the only Asian New Yorker cartoonist contributing at that time," Amy Hwang writes at Cartoon Collections, "I felt pressure to keep producing cartoons as if I was an endangered species."
At the website of longtime and legendary former New Yorker cartoon editor Bob Mankoff, the "Asian Babies" co-curator and cartoonist discusses how she and Jeremy Nguyen put together the show and about the history of Asian cartoonists in The New Yorker. She recalls:
[Jeremy] approached me a little over a year ago to curate Asian Babies with him. He had the idea to have a group show featuring New Yorker cartoonists of Asian descent, and the Pearl River Mart Gallery was the perfect venue for our small group.
Of her own work, she writes:
My cartoons are not explicitly "Asian" in topic or style, and without seeing my surname at the bottom corner of my drawings, most people probably wouldn't think that I am Asian-American at all. I decided from the beginning to sign my cartoons legibly with my full name so that anyone seeing them would surmise that I was both female and Asian, both of which are underrepresented groups among cartoonists.
Read the whole piece.