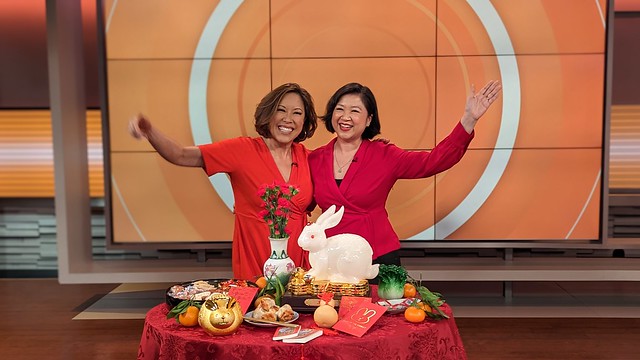 CBS New York: How Chinatown is celebrating the Year of the Rabbit
Many thanks to Cindy Hsu for having our own Joanne Kwong on her new morning show at CBS! It's been a few years since we last visited Cindy in-studio so we're extra grateful to have been able to do so earlier this week.
Joanne spoke with the legendary news anchor about what 2023 will bring, how to stay lucky in the new year, and what it means to be born the Year of the Rabbit. She also got to show off the beautiful rabbit-themed table designed by our own Christine Wong!
Check out the whole segment.