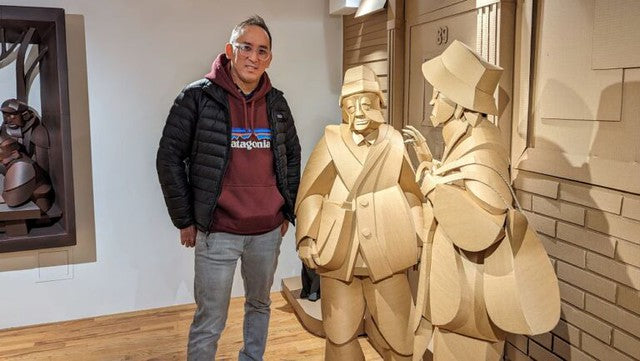 Tribeca Citizen: Art in Tribeca: Warren King at Pearl River Mart
Thanks as always to the Tribeca Citizen for shouting us out! In this case Warren King's exhibition, OUR ROOTS RUN DEEP. From the article:
King assembles everything out of cardboard, and in this case, the subject is the men and women of Chinatown. The figures are not exact portraits, but they are based on people he sees regularly on the streets: the fruit seller on Elizabeth, the fish monger on Mott, the vegetable seller on the corner of Hester, who peels and trims there on the sidewalk with his wife. The checkers players are in Columbus Park. The card players usually perch on rocks in the park in good weather.
Read the whole piece.