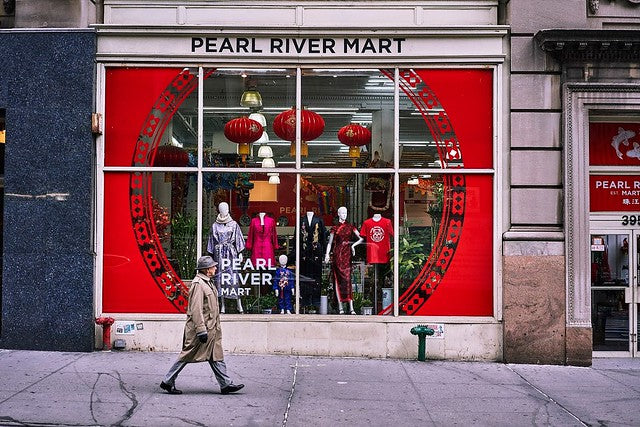 Curbed: Pearl River Mart Isn't Closing After All
Thanks so much to journalist Valeria Ricciulli at New York Magazine's Curbed for the wonderful feature on our move back to SoHo as well as Pearl River's history throughout lower Manhattan. From the article: 
"Either Saturday or Sunday, you would always go to Chinatown either to get your food for the week or your eyeglasses, blue jeans, sneakers," she says. At Pearl River, her parents would stock up on Bee & Flower soap and pantry items like noodles and sauces; if she behaved well, she would also get candy. "Pearl River was a huge part of that tradition for a lot of Chinese Americans who grew up in the city," Kwong said — a tradition that many mourned last year when it looked like it would be lost.
Read the whole piece.