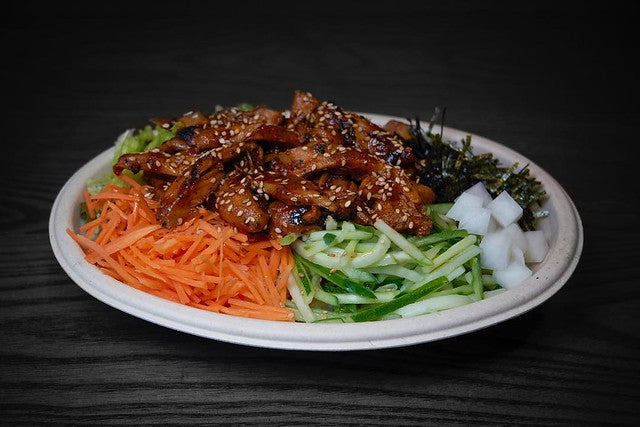 Eater NY: 5 Great Things to Eat Now at Chelsea Market
Congrats to Kimbap Lab for making this delicious Eater NY list compiled by legendary food critic Robert Sietsema. We can personally attest to the insane yummitude of Kimbap Lab's gochujang chicken along with everything else on their menu and those of fellow Pearl River Mart Foods vendors Mao's Bao, Tea and Milk, and Kitsby. From the article:
While the collection of food establishments has remained nearly static during the last year at Chelsea Market, a notable new arrival is located downstairs: a mini food hall related to the Pearl River store upstairs. It has four counters, of which Kimbap Lab turns out bibimbap bowls and the nori rolls called kimbap, the latter deposited in a bento with other dishes. My chicken gochujang consisted of poultry strips bathed in spicy red sauce with rice, dried seaweed, and raw vegetables, a feast packed with flavor even before adding the cups of gochujang and a very spicy cabbage kimchi.
Read the whole piece.