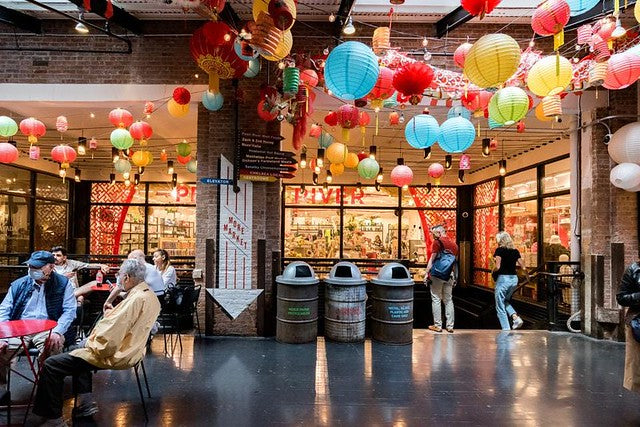 Forbes: How Pearl River Mart Champions Asian American And Pacific Islander Representation
Thanks so much to reporter Anna Haines at Forbes for this lovely piece! From the article:
Pearl River Mart acts as a bridge, exposing non-Asians to the rich and diverse cultures of Asia. But for Americans of Asian descent born and raised in the United States, Pearl River Mart serves as a bridge for them too, tying them to their roots. "The store was different for my grandparents, traditions fade," says Kwong. "For Asian Americans today, it's about straddling different worlds. Folks live far from their family, they're biracial or adopted, it's harder for them to access the stories. We wanted a place that is proudly Asian American, for people to feel visible."
Thanks again Anna and Forbes!
Read the whole piece.
(Photo credit: Anna Haines)