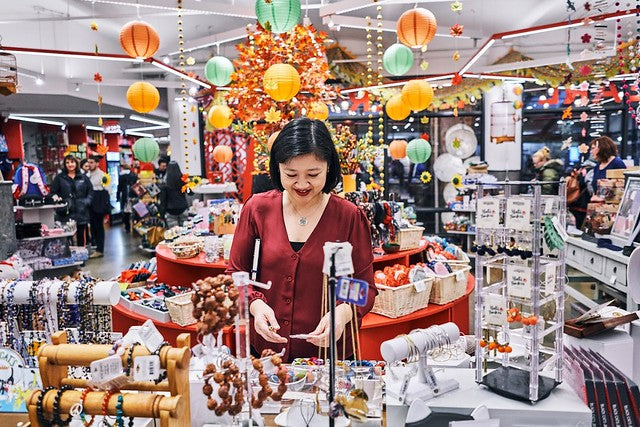 Yelp Blog: Evolving the first-ever Chinese American department store for the next generation
Thanks so much to the Yelp blog for featuring Pearl River Mart! From the article:
After Pearl River Mart closed briefly in 2015 due to rising rent prices, President Joanne Kwong—Mr. Chen's daughter-in-law—revived the store for the next generation. Today, Pearl River Mart maintains its mission of cultural exchange with updated strategies—such as an engaging online presence—an art gallery featuring local artists, and community events meant to protect Chinatown during a surge in violent hate crimes.
Yelp spoke with Joanne to learn more about the origins of Pearl River Mart, how she bridges the gap between generations, and the store's impact on the Chinese American community.
Read the whole piece.