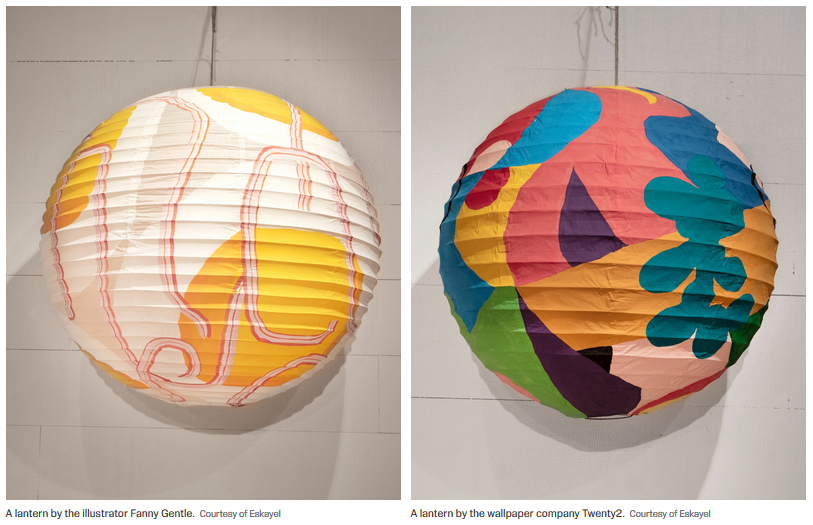 New York Times Style Magazine: Not Your Average Paper Lanterns
We're pretty lit to be included in the weekly roundup of things the T Magazine editors are excited about. From the magazine: When Shanan Campnaro, the founder of wallpaper and textile company, Eskayel, first moved to New York, "she purchased a large rice-paper lantern from Pearl River and painted it with her own design."
"The idea was to use it until I found something else," Campanaro says. But by the time her home was featured in this magazine last fall, the lantern — white with watery blue pigment — still occupied a central space in her living room. Joanne Kwong, who took over Pearl River in 2016, saw the story and reached out to Campanaro to suggest a collaboration.
Read the whole article.