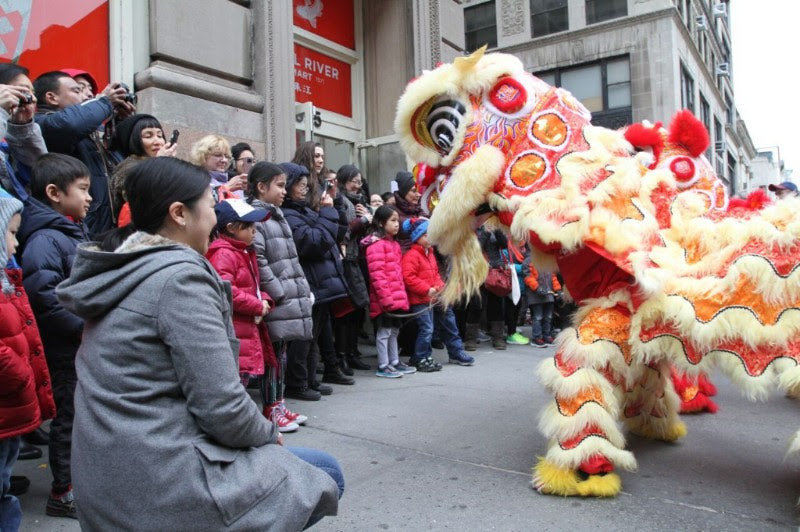 NPR: Lunar New Year Brings Smiles And Hope Amid Hardships For New York's Chinatown
Thank you to NPR for speaking with Pearl River President Joanne Kwong in their piece about celebrating Lunar New Year during a difficult time. From the article:
Chinatown's proximity to wealthier neighborhoods has also excluded parts of it from a city loan program for low and middle-income neighborhoods. But local community organizations in Chinatown have managed to get the city to consider changes to the program.
"If it wasn't for a group of advocates who made noise about it then nothing, nothing would have happened," said Joanne Kwong, president of Pearl River Mart, a retailer in Chinatown and Chelsea.
Kwong said there is a bright side to Chinatown's economic challenges — they've gotten the younger generation more involved in advocating for the neighborhood.
"It doesn't feel pessimistic," she said. "It feels like there's hope."
Read the whole piece.
[Image: Celebrating Lunar New Year in 2017]