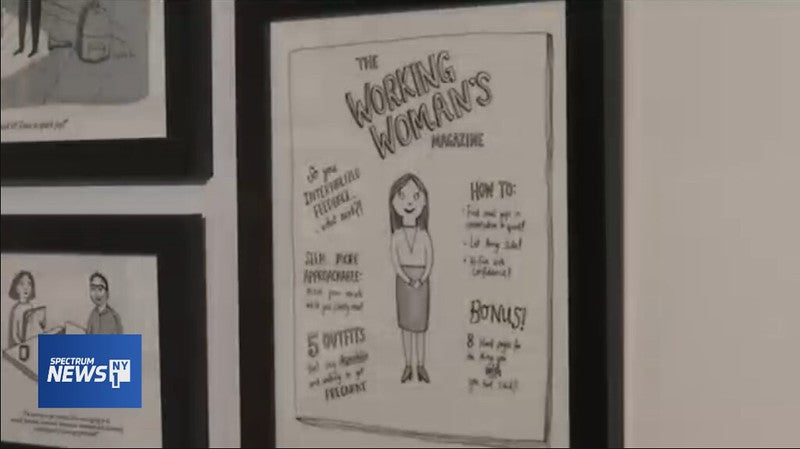 NY1: Asian Cartoonists' Work Highlighted in Chinatown Pearl River Mart
We had so much fun during the opening reception for our latest art exhibition — and NY1 was there!
Pearl River President Joanne Kwong told reporter Alyssa Paolicelli, "When we started planning this show, it was one year ago and actually the rank of Asian cartoonists almost tripled in one year." 
From co-curator and cartoonist Amy Hwang: "A lot of these artists who are up right now are still just beginning their careers. It just seems like just the start."
Cartoonist Christine Mi said, "The last year has been really a big year for Asian Americans in culture with like Crazy Rich Asians and movies and all the stuff that is coming out. So it is really great to see how many people are showing up for Asian Americans."
Cartoonist Suerynn Lee added, "I feel like even though we are all Asian our work is so different, we have unique styles and it is really great to see that next to each other."
Watch the whole segment.