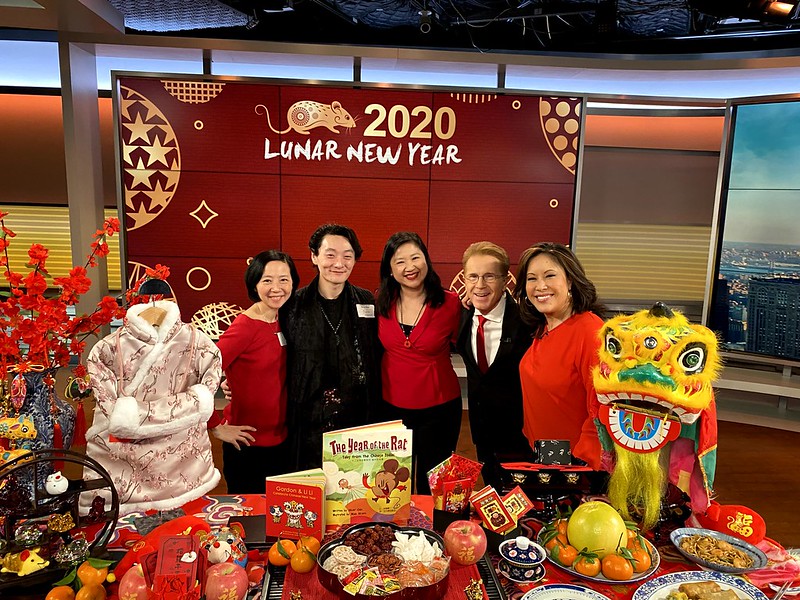 Sharing Lunar New Year Traditions with Cindy Hsu of CBS
We were so happy to have the chance to speak to our favorite news anchor, Cindy Hsu of CBS, about Lunar New Year traditions and customs both in store and studio!
Cindy and crew first paid us a visit in our TriBeCa location and chatted with Pearl River owner Mrs. Chen about Lunar New Year dos and don'ts, the meaning of a Rat year, and the different animals of the zodiac.
Then it was off to the studio! We readied our beautiful Lunar New Year table …
… and got ready to go on!
Look, Joanne's on TV!
Post-shoot pig out:
Thank you Cindy and the whole CBS crew for a great time!
Check out the full segments
here
and
here
.