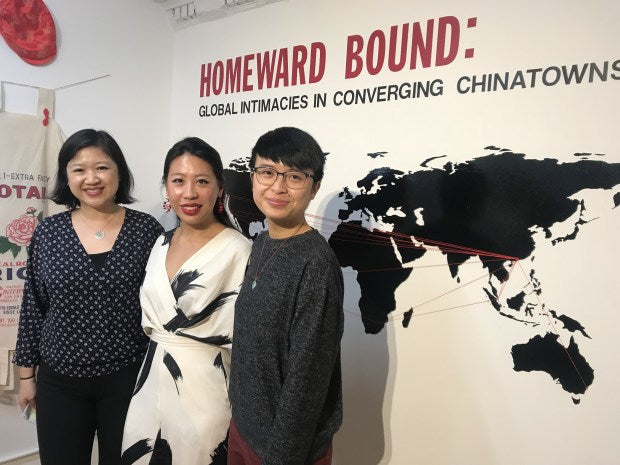 The Ink.NYC: Exhibit Explores Asian Identity in Global Chinatowns
Homeward Bound curators Diane Wong and Huying B. Chan spoke to The Ink.NYC, a news site from students at Columbia Journalism School, about the realities of Chinatown versus the narratives being told by developers; the similarities and differences among Chinatowns over the world; and the way communities have shown resilience and resistance in everyday ways.
The Ink.NYC also talked to Pearl River president Joanne Kwong about the mission of Pearl River Mart as a place that would remove barriers and bring people together, and of the gallery as a place that continually explores the Asian American community and experience.
Read the whole article.