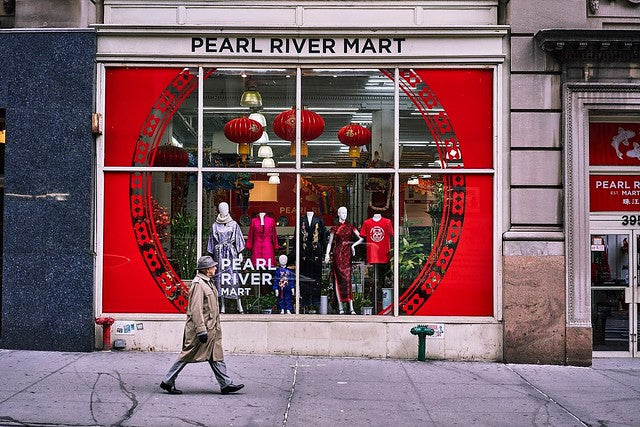 Travel+Leisure: The Past, Present, and Future of Pearl River Mart
Thanks to writer Kayla Hui and Travel+Leisure for the lovely feature on Pearl River Mart. From the article:
As I walked through the store's aisles filled with Asian snacks and tea sets that day, I was reminded of the importance of having stores like Pearl River Mart. Growing up, I felt an astronomical pressure to assimilate to American culture. I refused to speak Cantonese in public and at home. I didn't bring lap cheong (Chinese sausage) and rice to school because I feared that I would be made fun of due to the smell. And over time, I stopped wearing red and traditional Chinese garments, opting for more modern clothes. Little did I know, in doing this, I was only erasing part of myself. Seeing the cheongsams hung on the racks and having access to these garments in one of New York's infamous shopping districts made me feel seen, represented, and heard. Stores like Pearl River Mart have allowed me to stay connected with my own culture while preserving traditions. 
Read the whole piece.